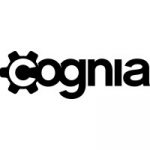 Website Cognia Law
Legal experts bringing a change to traditional ways of providing legal services.
Executive Assistant Job Vacancy at Cognia Law
Description
COMPANY PROFILE
Cognia seamlessly extends corporates, banks and law firms' legal capability to deliver sustainable outcomes. Our goal is to connect the legal sector, moving it from a siloed approach to integrated partnerships. We help in-house legal teams by bringing simplicity to complex matters and replacing broken procedures with efficient processes.
Cognia is a Chambers-ranked law company which integrates how legal services are provided so our team, partners, clients and communities thrive together with people at the heart of what we do. We encourage our people to bring their whole self to work and focus on enabling them to realise their full potential.
For more information, please visit www.cognialaw.com
ROLE PURPOSE
We are looking for a responsible Executive Assistant to support our senior managers in a timely and professional manner. You will provide high-quality administrative and clerical assistance to top-level executives. The Senior Executive Assistant's main duties include scheduling meetings, making travel arrangements and organizing daily calendars. To be successful in this role, you should be proactive, meet deadlines and communicate effectively. Our ideal candidate also has previous experience as an Executive Assistant and is familiar with office management technologies. Ultimately, you should be able to identify and address the needs of senior managers and perform administrative tasks to ensure our company's workflow runs smoothly.
KEY RESPONSIBILITIES
Professional Support to the Global Head of People and two other Senior Leadership team members.
Act as a point of contact among all executives, associates, clients, and other external partners.
Provide scheduling and administrative support for leadership team.
Must be a proficient problem solver with an ability to critically manoeuvre throughout any situation, both independently and, in some cases, with a team and/or with guidance.
Highly proficient in calendar management (MS Outlook) with an ability to make independent and organized decisions about scheduling meetings, resolving calendar conflicts, working in conjunction with multiple calendars, proper time zones and documentation within the calendars.
Professionalism at the highest level regarding all communications with internal associates and external clients.
Complete organization of all meetings, special events and luncheons, including reserving conference rooms; technical support, arranging for catering, special events, and working luncheons. Completes and maintains meeting minutes and action items as requested.
Accurate handling of all company-related expenses in a timely manner to ensure proper reimbursement
Prepare written reports and communication to internal and external business partners and professionally interact with same.
Handling of routine requests and administrative matters for Executives and Departments.
Scheduling of audio and/or visual conferences by using WebEx, MS Teams, Zoom, or other software. Knowledge of all aspects of hosting an audio and/or visual meeting, including facilitation of meeting as the host, recording of session, operator assistance, etc.
Maintain the electronic filing system according to the company's document control standards and procedures.
Build and maintain strong business relationships with clients on behalf of leadership team.
Personal Support as and when needed
Obtains flight options, books flights, hotel, registrations, car rental, shuttle service, car service, and preparation of travel file to include all details of travel, locations, and times of meetings, directions, and maps, as well as discussion materials.
Ability to professionally negotiate discounted rates with hotels and other vendors when appropriate.
Arrange and co-ordinate visa applications, foreign exchange (if required) and prepares all necessary documentation for travel
Conducts research in preparation for the leadership team member's engagements and meetings as and when required.
Manage information flow in a timely and accurate manner
Creating marketing related materials such as slides for clients.
Creating internal communication documentation such as service line overviews.
Assist with the planning of company events, meetings, and employee team building activities or special projects
Executive Assistant Job Vacancy at Cognia Law
REQUIREMENTS
3+ years proven experience as an Executive assistant providing support to C-suite executives/leadership
Highly professional demeanor: strong emotional intelligence, cultural sensitivity, and intellect to understand intricacies of sophisticated multi-national clients
Excellent written and verbal communication skills; first-rate organizational skills and outstanding attention to detail
Ability to work in a fast-paced, agile environment; quickly assess and prioritize needs
Desire to delight clients and demonstrate a pleasant and competent demeanour
Proficiency in Microsoft Office 365 (Word, Outlook, PowerPoint, and Excel),
Extensive calendar management
Comfortable and resilient in working with successful corporate leaders;
Discretion in handling sensitive and confidential information
A high level of resilience to work in a demanding and pressurised environment and poise to maintain composure at all times
Commitment to the highest level of customer/client service and timely response
Strong interpersonal skills, team orientation, and ability to work independently
Tertiary qualification will be advantageous
CANDIDATE COMPETENCIES
Honest Communication
Effectively articulates own views and rationale for them
Communicates complex topics/concepts in simple ways
Practices active listening
Where they do not know the answer, they will be open but then take steps to find out and provide an update
Delivering Excellence
Views work as an opportunity to highlight ability and value to Cognia
Retains focus on delivering best outcome
Uses own time productively to deliver best outcome
Delegates effectively but remains accountable for outcome
Keen to take on tasks that benefit the wider business
Building Strong Relationships
Takes time to understand team members' pressures in a wider context
Publicly acknowledges help from others
Actively encouraged collaboration with others from across the business projects
Develops network inside and outside of Cognia
Being agile
A Self Starter
Makes suggestions for improvements from observations of other areas of the business or from external market
Quickly understands complex information and applied it to current situation
Adapts to fast-moving work environment where requirements and deadlines frequently change
Keeping the Values Alive
Prepares own development plan and takes responsibility for driving it, whilst utilising the resources and opportunities Cognia provides
Suggests ways to further reinforce the Cognia values
Highlights if other team members are struggling to balance work and wellbeing.
BENEFITS
Employee assistance program
Hybrid working model
Read Also: How to customize your CV to match the job description
Read Also: How to Write a Good Office Assistant Cover Letter ( with an Example )