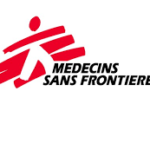 Website Médecins Sans Frontières
MSF is an international, independent organisation.
Finance Assistant Job Vacancy at Médecins Sans Frontières
JOB VACANCY – FINANCE ASSISTANT
Title: FINANCE ASSISTANT
Direct Reports: PROJECT FINANCE & HR MANAGER
Location: NDUTA CAMP
FOR NATIONAL STAFF ONLY
INTRODUCTION:
Médecins Sans Frontières (MSF) is an international, independent, medical humanitarian organisation that delivers emergency aid to people affected by armed conflict, epidemics, natural disasters and exclusion from healthcare. MSF offers assistance to people based on need, irrespective of race, religion, gender or political affiliation. MSF is therefore guided by the principles of neutrality and impartiality. These principles must apply to all MSF staff.
Required Criteria:
Minimum Educational Qualification:
• Desirable finance, business or administration related diploma.
Experience:
• Essential previous working experience of at least two years in relevant jobs.
• Desirable experience in MSF or other NGOs in developing countries.
Languages:
• Essential mission language: English and Swahili (Kirundi and/or French will be a plus.)
.
.
Main purpose:
Execute administrative and finance related tasks and follow up of project accountancy to support the Project Finance Manager following MSF standard and procedures, in order to ensure legal compliance and keep a strict control over monetary resources to achieve project objectives
Competencies and Main Skills:
• Essential computer literacy (word, excel, power point and finance ERP)
• Detail- oriented, team spirit, verbal communication skills, organizational skills, flexibility, stress and time management.
• Strategical thinking, results and quality orientation, planning and organization.
• Commitment to MSF principals and MSF charter.
• Willingness for working and evolving with international and diverse team members
Main Responsibilities:
• Implementing cash management procedures in order to ensure the highest control and security, assisting the Project Fin Manager in the prevision of monthly treasury and planning in order to en-sure the coverage of daily needs, advances on salaries, payroll, etc.
• Processing the payment to suppliers and keep strict on all documentation involved, informing the administration manager of any sort of disparity
• Carrying out all accounting tasks and activities, classifying, preparing and filing of all accounting pieces in accounting software, in order to ensure strict control of all expenditures and the reliability of statements and documentation.
• Following up of all expiring rental contract dates and inform the Administration Manager in order to leave enough time to arrange a renewal or look for some other alternative.
• Making all administrative information available to the staff (posting, meetings, etc.), supporting the Project Fi-nance Manager in translating documents into local language and assisting in meetings upon request.
• Any other administrative task delegated by the Project Finance Manager.
View also: Finance Clerk Job Vacancy at Four Seasons Hotels and Resorts
Finance Assistant Job Vacancy at Médecins Sans Frontières
APPLICATION INFORMATION:
All interested candidates shall submit their motivation letter, CV and copy of relevant professional certificates not later than Wednesday, April 5th ,2023 at 4:00 PM. Please quote the job title on the email subject "FINANCE ASSISTANT".
Please send your application to the email address MSFCH-Tanzania-Recruitment@geneva.msf.org. The applications can also be sent to P.O.Box 83, Kibondo or submitted at MSF offices situated at Warioba RD, Mikocheni B, Plot 100, Daima Street House no 16 or To MSF Project Admin in Nduta Refugees Camp, Kibondo District.
Female candidates are highly encouraged to apply.
The protection of your personal data is important to MSF. By submitting your application, you consent to MSF using your data only for the recruitment process to have all the information and documents necessary to proceed with the recruitment, validation of your application and selection of the most suitable candidate. Your data will be treated confidentially. Only people part of the recruitment process have access to your data. MSF does not sell your data under any circumstances.
If you have any questions or requests, you can contact MSFCH-Tanzania-HrManager@geneva.msf.org
Only short-listed candidates will be contacted
.
Read Also: The Best Cover Letter Format Applicable for any Job Application
---