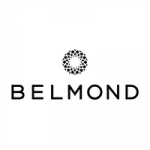 Website Belmond
Belmond Ltd. is a hospitality and leisure company that operates luxury hotels, train services and river cruises worldwide.
Description
Food and Beverage Supervisor Job Vacancy at Belmond – South Africa
Here at the Mount Nelson, we offer incredible brunch, lunch, afternoon tea and dinner experiences. Our Food and Beverage Department ensures seamless service, orchestrated by the attentive, knowledgeable and approachable staff, setting the stage for an unforgettable dining experience. This is an excellent opportunity to work with a driven and passionate team focused on providing an incomparable experience. We are looking for a Food and Beverage Supervisor to join our Oasis team.
Assist in the managing of F&B departments as required, ensuring the smooth running of the events of F&B outlet/s, taking full advantage to maximize revenue potential and ensure guest satisfaction, in compliance with the company policies and procedures.
Assist in all F&B outlets as and when required.
Communicate with guests on a regular basis throughout service, with other employees, and/or departments to ensure guest needs are met.
Anticipate guests' needs, respond promptly, acknowledge all guests and resolve complaints, ensuring guest satisfaction.
Responsible for overseeing food preparations and the timely delivery of food and drink orders.
Oversee all front and back of the house outlet operations and act as the contact point between front of the house and back of the bouse staff.
Ensure that front of house and back of house areas (including preparation, service areas and stores) are kept clean and items are correctly stored.
Manage the service staff by ensuring the smooth running of the pool areas and that duties are carried out in a professional and timeous manner.
Assist with stock counts as and when required.
Operate POS (point of sale) and maintain security of the system.
Monitoring and controlling of various operating equipment, standards and inventories.
Monitoring and controlling food and beverage stock.
Requirements
Diploma / Degree from a reputable hotel school -advantageous.
Must have 2 years F&B supervisory management experience in a luxury hotel or resort environment.
Good communication and interpersonal skills.
Knowledge of silverware – advantageous.
Good food and beverage product knowledge.
Working knowledge of general restaurant operations and food and beverage service.
A strong grasp of operational systems and computer literacy in Microsoft Excel and Word.
Food and Beverage Supervisor Job Vacancy at Belmond – South Africa
Benefits
Competitive basic salary
Medical aid & pension fund benefit
Internal Belmond discounts
Loyalty and recognition rewards programme
Employee Assistance Programme
On going Learning and Development opportunities
Regular community, social and staff welfare events