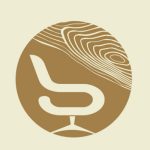 Website Sumwood
Sumwood is a woodwork and furniture company based in Arusha, founded in 2011.
Description
Furniture Interior Designer Job Vacancy at Sumwood
1.0 INTRODUCTION
SUMWOOD FURNITURES is a woodwork and furniture company based in Arusha, founded in 2011. Sumwood has evolved into a premium quality business that offers a wide range of quality furniture's, interior deco services to meet the demand of customers, shaping new lifestyles for individuals and creating the finest wood product for the value of money. Sumwood transformed from producing single furniture pieces to providing turnkey solutions for Hotels, Lodges, Camps, Offices and Homes. He had an opportunity to work with a great clientele and continue working with them on various projects.
Sumwood would like to recruit qualified, dynamic and ethical personnel to fill positions in the furniture Architectural designing knowledge. Applications are therefore invited from suitable qualified Tanzanians for the following positions;
2.0 POSITION: FURNITURE ARCHITECTURAL DESIGNER (INTERIOR DESIGNER)
SUMWOOD FURNITURES needs an experienced Furniture Architectural (interior designer) to join our national model home design team. We design and manage beautiful furniture's and model homes across all our markets and need your help creating these exciting environments that become successful selling tools. This is an amazing opportunity for growth and collaboration as we build our national presence and internal merchandising department.
3.0 PRIMARY RESPONSIBILITIES
Ø  Provide technical assistance to our prospects, clients, Carpenters, internal sales team, and project management
Ø  Use AutoCAD, CET, CAP, SKETCH PRO and electronic catalogs to develop 2D and 3D drawings, and create SIF files/project worksheets
Ø  Review all quotes, drawings, dimensions and orders for completeness and accuracy
Ø  Review, interpret and submit custom item requests
Ø  Prepare all product documentation and describe deliverables
Ø  Maintain a welcome showroom environment that promotes a positive customer experience
Ø  Communicate positively and effectively with all team members and customers
Ø  Develop and maintain detailed product knowledge of multiple manufacturers + product lines, measurement and details drawing
Ø  Ability to handle multiple projects, develop and meet required schedules
Ø  Organization and detail oriented
Ø  Tour project sites to experience the final process and communicate with the director
Ø  Attend professional organization events marketing events
4.0 REQUIRED EDUCATION & QUALIFICATIONS
Ø  Proficiency in AutoCAD , sketch up pro, CorelCAD, and Adobe softwares
Ø  Bachelor/Diploma of civil engineering, Interior Design or related field
Furniture Interior Designer Job Vacancy at Sumwood
0 PREFERRED EXPERIENCE
Ø  Knowledge of Adobe InDesign, Illustrator and Photoshop, CAP 2020 & CET specification software
We are looking for a personable team player. SUMWOOD FURNITURES is an interactive open concept workshop where we collaborate with not only designers but with our carpenters sales team, project managers, project coordinators, and installation teams. Each one of us is a small part of a large whole that makes each one of our projects come together. We need someone with a collaborative, creative brain that thrives at teamwork.
How to Apply
If you have interest working with SUMWOOD FURNITURES, please email us your application, CV and at least 2 samples of your written work relevant to this position. Explain in your application why you are the most ideal candidate for the job.
Please be prepared to present your portfolio/samples of related work
Send your application to: INFO@SUMWOOD.CO.TZ
Only short-listed applicants will be contacted.
APPLICATIONS MUST BE RECEIVED NOT LATER THAN SEPTEMBER 20, 2023