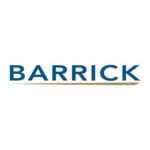 Website Barrick – Bulyanhulu Gold Mine LTD
Bulyanhulu is a narrow-vein gold mine containing gold, silver and copper mineralisation in sulphides.
Geology Technician Job Vacancy at Barrick – Bulyanhulu Gold Mine LTD
JOB ADVERT – GEOLOGY TECHNICIAN   (01 VACANCY)
POSITION DESCRIPTION:
Bulyanhulu Gold Mine is seeking to recruit a Geology Technician to join our team. The successful candidate for this position is expected to align with the Barrick DNA and drive a change within his/her team and the business and on a practical note will ensure activities in the mining department are effectively planned and undertaken in a safe and cost-effective manner to achieve targets in accordance to BGML Mining Safety Standards, Policies and Procedures.
Reporting to: Senior Geology Production Technician
Duration: Permanent
RESPONSIBILITIES:
Follow all documented Health, Safety and Environmental Policies and Procedures, and ensure a safe working environment; every person goes home safe and healthy every day
Ensure Ore drive backsight, face marking, and sampling are completed in a timely manner.
Ensure underground truck operators acknowledge to Dispatcher the correct underground stockpile dumping location of each truck load all the time to avoid ore loss/dilution
Ensure the drill core samples are collected in accordance with the SOP including recording of all required information and routine quality assurance and quality control practices good sample dispatch and reconciliation
Ensure samples are taken/prepared to the highest standard prior to dispatch for analysis (avoid contamination, mixing and missing samples).
Ensure the timely delivery of accurate geological data, knowledge, reports, and documents, including underground daily and weekly reports.
Contribute to the appropriate business outcomes by ensuring the timely delivery of accurate geological data, good sample quality' Good core recovery (reporting all irregularities to the management) Proper data entry and filing system
Maintain equipment, vehicles, and facilities
Deliver timely peer and management feedback
Perform any other duties (Brownfield – Surface drilling tasks) as reasonably requested by the Senior Geology Production Technician or Underground Mine Geologist as may be required.
Continually improvement
Delivery of results
QUALIFICATION REQUIREMENTS:                                                                            
Degree or Diploma in Mining Geology from the recognized Institution or equivalent
Competent driver with a valid Tanzanian driving License
Geology Technician Job Vacancy at Barrick – Bulyanhulu Gold Mine LTD
EXPERIENCE REQUIREMENTS:
Two (2) years of experience working in the mining industry, working in underground mining will be added as an advantage.
SKILLS / KNOWLEDGE REQUIREMENTS:
Microsoft Office – excel, word, access, etc.
Geological underground face mapping, sampling, and ore tracking
The completed site and mining driving training (theory & practical)
Site induction, mine induction, and JSA for duties.