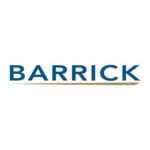 Website Barrick – Bulyanhulu Gold Mine LTD
Bulyanhulu is a narrow-vein gold mine containing gold, silver and copper mineralisation in sulphides.
Graduate Accountant Vacancies at Barrick – Bulyanhulu Gold Mine LTD
JOB ADVERT – GRADUATE ACCOUNTANT (02 VACANCIES)
Position Description
Bulyanhulu Gold Mine is seeking to recruit a Graduate Accountant to join and grow our team.
Join our exceptional team and embody Barrick's core values as you work with us. We are in search of individuals who can champion Barrick's DNA by:
Communicating Honestly, Transparently, and Acting with Integrity
Exhibiting a Results-Driven approach
Delivering solutions that are Fit for Purpose
Dedicating themselves to Building a Sustainable Legacy
Taking Responsibility and being Accountable
Committing to Zero Harm
Cultivating strong and meaningful Partnerships
If you're ready to contribute to our world-class team while embracing these values, we encourage you to apply and become a valued member of our diverse workforce.
Responsibilities: 
Ensure safe work practices, i.e., attending compulsory safety courses and meetings, use of required PPE, incident/accident reporting and ensuring total adherence to all Safety, Occupational Health and Environmental Policies, as well as other relevant policies, procedures and guidelines.
Work with planners and HOD's on daily basis to ensure proper cost allocations.
Understand and register all ongoing activities within operation departments.
Maintain proper accrual template and make sure updates are done on weekly/monthly basis.
Proper cost allocations and re allocations.
Ensure all spendings are according to our budget and Forecast.
Prepare and post all journals as per standard and procedures.
Prepare and review weekly cost report and share with end users – HOD's and planners.
Participate in Mid-month and Month end cost review meetings.
Prepare cost analysis indicating actual unit cost trend compared to budget and forecast.
Full participation in Monthly end, quarter end and year end reporting process.
Ensure we have quality reports as per standard and available templates.
Submit and post all required Journal on time.
Full involvement in Monthly forecast process and budgeting process.
Participate in Operation departments weekly planning meeting.
Ensure every transaction is supported with proper documents. All must me upload in SAP.
File all original documents accordingly including recons.
Maintain our Finance shared folders and save all documents properly.
Full participation in both internal and external auditing.
All BS recons must be done and submitted to supervisor by 14th.
Any variance must be addressed and resolved the same month.
All recons must be signed and save in finance folders and original in a file.
Qualification requirements: 
• Bachelor's degree in Accounting/Finance
Skills / knowledge requirements:
Knowledge on basic MS Office applications – Outlook, Excel, Word etc.
Good Communication skills
Good Work Ethics
Graduate Accountant Job Vacancies at Barrick – Bulyanhulu Gold Mine LTD – 2 Posts
Experience and competencies needed:
Graduated between 2021 -2023
What We Can Offer You:
A comprehensive compensation package including bonuses and site-specific benefits.
The ability to make a difference and lasting impact.
Work in a dynamic, collaborative, progressive, and high-performing team
Opportunities to grow and learn with industry colleagues.
Access to a variety of career opportunities across the organization
We are committed to a safe work environment sending every person home safe and healthy every day and leaving a sustainable legacy on our host communities.