Internship
Applications have closed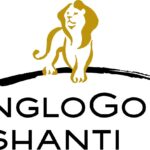 Website Geita Gold Mining Ltd
Geita Gold Mine is an open pit gold mine located in the Geita District of the Geita Region of Tanzania. It is operated by AngloGold Ashanti.
Graduate Engineer – UG Drill & Blast Job Vacancies at Geita Gold Mining Ltd
ABOUT GEITA GOLD MINING LTD
Geita Gold Mining Ltd (GGML) is Tanzania's leading gold producer with a single operation in Geita Region. The company is a subsidiary of AngloGold Ashanti, an international gold producer headquartered in South Africa, with operations in more than ten countries, in four continents. The mine is situated in the Lake Victoria Gold fields of Northwestern Tanzania, only about 85 km's from Mwanza City and 20 km's Southeast of the nearest point of Lake Victoria. The company has its head office in Geita, only 5 Km's west of the fast-growing town of Geita, and a supporting office in Dar es Salaam. Applications are invited from ambitious, energetic and performance driven individuals to fill in vacant position(s) mentioned below:
Position:                                            Graduate Engineer – UG Drill & Blast
Contract type & Duration:                  Unspecified Time
Department:                                      Technical Services
Reporting to:                                      Engineer 2 – UG Drill & Blast
Number of Positions:                         Two (02)
PURPOSE OF THE ROLE
Overseeing the technical designs, implementation, and monitoring of all UG drill and blast activities on site. Continually evaluate drill and blast performance and initiate improvements to achieve key outcomes.
QUALIFICATIONS:
BSc. in Mining Engineering.
Must possess a valid Blasting Certificate.
EXPERIENCE:
At least 1-2 years of Drill and Blast experience – Practical experience of using advanced drill and blast software
Exposure to Electronic/Digital Blasting Systems
High level of computer literate with specialized mining software like Aegis, Vulcan, Data mine.
MAIN OR KEY ACCOUNTABILITIES:
         Safety
Identify and interpret safety risks and resolve emerging issues at working place; and ensuring that appropriate focus and resources are available to achieve safety objectives.
    Planning and Execution
Develop underground mine designs
Monitoring plan compliance.
Prepare daily and weekly production reports
Prepare reports, schedules, and plans in accordance with the site Production Plan requirements
Perform general administration duties for the project team and participate in site audits as required.
Efficiently preparing and managing a variety of correspondence relating to Drill and Blast.
Report all safety and production indicators related to Drill and Blast.
Ensure all statutory reporting requirements are met in relation to safety and environmental incidents within established deadlines within the department.
Responsible for all QAQC monitoring and data capturing relating to Drill and Blast.
Report all Drill and Blast QAQC deviations and corrections.
Attend weekly safety meetings with contractors and fellow staff; and ensure the agreed action plans are met and outcomes are achieved in a timely manner.
Adhere to GGML safety and health policies and procedures.
Comply with all company environmental standards.
Work with your fellow engineers, specialist, superintendent, and manager to assist in compiling of the monthly progress reports relating to Drill and Blast.
Proactively monitor design compliance by regular inspection of all drill and charge up plans.
Pre & Post blast analysis of all activities and check against Drill and Blast QAQC data.
Graduate Engineer – UG Drill & Blast Job Vacancies at Geita Gold Mining Ltd
ADDITIONAL REQUIREMENTS:
Excellent written and oral communication skills
Effective decision making and problem-solving skills
Effective organizational and time management skills
Site Entry requirements which may include medical Health Surveillance.
MODE OF APPLICATION:
Please apply through our recruitment portal by Clicking APPLY below:
On the portal you will be required to upload your detailed CV, copies of relevant certificates, e- mail and telephone contacts, names and addresses of three referees. Please do not attach certificates that are not related to the qualifications stated above.
You will also be required to upload a cover / application letter addressed to "Senior Manager Human Resources", Geita Gold Mining Ltd". Subject should be "Graduate Engineer – UG Drill & Blast"
If you struggle to apply via the link provided, please head over to our website https://www.geitamine.com/en/people/  for a step-by-step guide on how to apply for jobs on our recruitment portal (SuccessFactors).
You will be required to present original certificates if you are contacted for interviews.
Internal Applicants (those currently employed by AngloGold Ashanti) must have their application letter endorsed by their Head of Department (HOD) or Manager once Removed (MoR).
   APPLICATION DEADLINE:
Applications should reach the above on or before 12th January 2023 at 5:30 PM
Only shortlisted candidates will be contacted for interviews.
  NOTE ON COVID-19 PREVENTION:
Please note when you are invited for interviews, you will be required to present proof of vaccination against COVID-19 (Covid-19 vaccination certificate) or if you are not vaccinated, please go for a Covid-19 test and obtain a 96 – hour valid PCR Covid-19 negative certificate.
You are also advised to adhere to all recommended prevention measures including proper wearing of face masks and washing or sanitizing your hands before you are allowed through Geita Gold Mine entry points.
BEWARE OF CONMEN! GGML does not receive money in exchange for a job position. Should you be asked for money in exchange for a job offer or suspect such activity, please report this immediately to our Security Department, Investigation Unit, by calling +255 28 216 01 40 Ext 1559 (rates apply) or use our whistle-blowing channels by sending an SMS to +27 73 573 8075 (SMS rates apply) or emailing  speakupAGA@ethics-line.com or use the internet at www.tip-offs.com