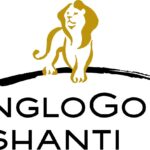 Website Geita Gold Mining Ltd
Geita Gold Mine is an open pit gold mine located in the Geita District of the Geita Region of Tanzania. It is operated by AngloGold Ashanti.
Graduate Engineer – UG Geotech Job Vacancy at Geita Gold Mining Ltd
ABOUT GEITA GOLD MINING LTD
Geita Gold Mining Ltd (GGML) is Tanzania's leading gold producer with a single operation in Geita Region. The company is a subsidiary of AngloGold Ashanti, an international gold producer headquartered in South Africa, with operations in more than ten countries, in four continents. The mine is situated in the Lake Victoria Gold fields of Northwestern Tanzania, only about 85 km's from Mwanza City and 20 km's Southeast of the nearest point of Lake Victoria. The company has its head office in Geita, only 5 Km's west of the fast-growing town of Geita, and also a supporting office in Dar es Salaam. Applications are invited from ambitious, energetic and performance driven individuals to fill in vacant position(s) mentioned below:
Position:                                        Graduate Engineer – UG Geotech
Contract type & Duration:             Unspecified time contract       
Department:                                 Technical Service
Reporting to:                                Superintendent – UG Geotechnical
Number of Positions:                    One (1)
PURPOSE OF THE ROLE:
Assist in collection of relevant geotechnical data required for underground design recommendation for the assigned underground mine(s).
            QUALIFICATIONS:
Undergraduate degree in Geotechnical Engineering, Engineering Geology, Geology, or equivalent is essential.
Post graduate diploma or degree in geotechnical engineering if first degree is not in geotechnical or engineering geology field.
Must poses a valid Tanzanian driving license with class D.
GGML is an equal opportunity employer: Female candidates are highly encouraged to apply.
           EXPERIENCE:
Previous underground geotechnical experience is an added advantage.
           MAIN OR KEY ACCOUNTABILITIES:
           Underground Geotechnical Data Collection
Develop competence in undertaking timely collection of underground geotechnical data from various sources and ensuring that collected data meets the required quality standards.
Learn how to ensure data collection for investigating ground conditions and underground workings is current.
            Geotechnical Modelling
Develop competence in undertaking data validation on all collected geotechnical data prior to use in analysis.
            Underground Support and Fall of Ground Risk Mitigation
Learn how to develop ground support systems using engineered rock mechanic principles.
Develop competence in generating and timely communicating of ground support requirements and safe access controls in the affected areas.
Learn how to monitor the implementation of the mitigation measures to ensure compliance to required standards.
            Underground Excavation Monitoring
Develop competence in conducting underground inspections, ensuring ground stability control management programmes are in place and maintained in line with geotechnical best practice and standards.
Learn how to cooperate and work effectively with team members as well as other departments to address ground stability control issues and provide solutions to mitigate risks.
            Safety
Learn and follow the Safety requirements related to your work.
Consider what could go wrong and what needs to be done to work safely before starting a task.
Speak up if you think a task cannot be done safely.
Continually look for new hazards in the workplace and report them to your supervisor.
Talk to your supervisor when you are not fit for work.
Suggest ways to improve Safety performance.
Promptly report all injuries, illnesses and incidents.
 Help others to work safely.
            ADDITIONAL REQUIREMENTS:
Must have basic understanding of soil and rock testing and analysis techniques, Geotechnical or Engineering Geology experience in open pit environment.
Must have a basic working knowledge of geotechnical data gathering, analysis, interpretation, modelling, design, and quality assurance techniques and must be able to perform assigned tasks under supervision.
Must have basic understanding and application of geological data collection methodologies.
Must have a basic understanding of rock mass classification and data analysis.
Must have basic understanding and application of geotechnical risk management.
Must have basic understanding of soil and rock testing and analysis techniques.
Must have basic knowledge and application of underground mine geomechanics.
Must have a basic knowledge and application of stope stability analysis techniques.
Must have basic knowledge and application of slope monitoring and stability management techniques.
Graduate Engineer – UG Geotech Job Vacancy at Geita Gold Mining Ltd
MODE OF APPLICATION:
Please apply by clicking APPLY button below.
On the portal you will be required to upload your detailed CV, copies of relevant certificates, e- mail and telephone contacts, names and addresses of three referees. Please do not attach certificates that are not related to the qualifications stated above.
You will also be required to upload a cover / application letter addressed to "Senior Manager Human Resources", Geita Gold Mining Ltd". Subject should be "Graduate Engineer – UG Geotech"
If you struggle to apply via the link provided, please head over to our website https://www.geitamine.com/en/people/ for a step-by-step guide on how to apply for jobs on our recruitment portal (SuccessFactors).
You will be required to present original certificates if you are contacted for interviews.
Internal Applicants (those currently employed by AngloGold Ashanti) must have their application letter endorsed by their Head of Department (HOD) or Manager once Removed (MoR).
    APPLICATION DEADLINE:
Applications should reach the above on or before 11th November 2022 at 5:30 Pm
Only shortlisted candidates will be contacted for interviews.
NOTE ON COVID-19 PREVENTION:
Please note when you are invited for interviews, you will be required to present proof of vaccination against COVID-19 (Covid-19 vaccination certificate) or if you are not vaccinated, please go for a Covid-19 test and obtain a 96 – hour valid PCR Covid-19 negative certificate.
You are also advised to adhere to all recommended prevention measures including proper wearing of face masks and washing or sanitizing your hands before you are allowed through Geita Gold Mine entry points.
BEWARE OF CONMEN! GGML does not receive money in exchange for a job position. Should you be asked for money in exchange for a job offer or suspect such activity, please report this immediately to our Security Department, Investigation Unit, by calling +255 28 216 01 40 Ext 1559 (rates apply) or use our whistle-blowing channels by sending an SMS to +27 73 573 8075 (SMS rates apply) or emailing 24cthonesty@ethics-line.com or use the internet at www.tip-offs.com