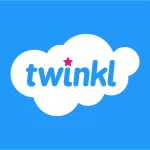 Website Twinkl
Twinkl is a British online educational publishing house, producing teaching and educational materials.
Description
Location: South Africa Remote
Contract: 12 Months with possibility to extend, 37.5 hours per week (Self employed contract, you will be responsible to pay your own taxes)
Salary: $5.50 USD per hour
Joining as a graphic designer will result in you joining our ever-expanding and evolving in-house design team. You will work in collaboration with teachers, content editors, design coordinators and illustrators to create our lovely teaching resources.
Our production team is split into unique product packages that turn teacher-created content into fun and user-friendly resources that are used by millions of educators across the globe. As such, you should be passionate about education and excited to contribute to a market-leading, forward-thinking global business that helps those who teach.
This Internship will allow you to build connections and work with other areas across the business through the live briefs that take place throughout the year. We focus on building upon new and existing skills which in turn build your experience of design working within an in-house design team. You will receive thorough training and support on how to create our resources whilst also learning about our Twinkl brand guidelines. Within Twinkl, we have many different products and graphic design teams that you could work within.
Ongoing projects/how you'll spend your day:
Every day you will work on priority resources which have been set by the Product Owner within your package.
Attend meetings to discuss any roadblocks which may occur, and build relationships with your team.
To succeed in the role, you will:
Have experience in InDesign.
Have experience of following brand guidelines.
Be able to take on feedback and use this to further develop your designs.
An eye for detail, creativity and imagination.
Be proficient at managing workload and meeting targets and deadlines.
Care about education and helping teachers and learners.
In this role, you will learn:
How to be an in-house designer within a professional workplace.
Learn and understand the resource lifecycle from our teachers writing the content to our users downloading the content to teach.
Learn how to create innovative designs within specific brand guidelines.
Learn the importance of the end user, accessibility and functionality.
Work with other Twinklees across the business through live briefs and workshops
Opportunities to learn more about different areas within Twinkl via shadowing
You'll work with:
A team of people in different roles, working together to create a specific product.
A design team leader and a team of designers from other products who you can share ideas and solutions with.
A variety of people from other departments in the business.
Equipment Checklist
What is Provided by Twinkl?
Twinkl Google account (access to Gmail, Google Calendar, sheets etc…)
Access to Adobe account
Access to Microsoft Office
Twinkl Account
What you will need to provide:
Reliable internet connection – use speed checkers such as fast.com to check connection.
Minimum speed:
16Mbs download
8Mbs upload
50ms average latency when pinging 8.8.8.8
Should be able to be on a call with 10 people, having camera and microphone on, with no connection issues
Computer or laptop, Recommended spec:

10th or 11th Generation Processor
16Gb RAM
512 SDD Hard drive
(This allows for all necessary programs and systems to run optimally)
Two monitors is preferable but not required. This allows for design working space and with content and other necessary tabs open.
Mouse
Webcam (and microphone facility)
Adequate working space – ideally a desk size that is at least 84cm across and 70cm deep
Other Considerations
Good working environment free from distractions
Boundaries in place to separate work from home life
Graphic Designer Job Vacancy at Twinkl
Requirements
We're interested in anyone who meets one, or a combination of the following:
Have a degree or equivalent in Graphic Design or creative subject.
Is good fun to be with and has the ability to communicate well with others, both written and verbally
Is organised, able to work to deadlines, and manages time effectively
Has a hard work ethic, is passionate, driven and loves what they do
Is honest, trustworthy and reliable
Has a passion for design and produces quality work, continuously looking to learn and build upon existing and new skills
Represents our Twinkl values
Access to a fast and reliable internet connection of at least 6mb down and 1mb upload. We recommend you use speedtest.net to check.
Be fluent in English.
Please submit a reduced design portfolio (no more than 10 pages) on a PDF with your application so we can understand your skills and suitability. If successful in acquiring an interview we will ask you to present your portfolio. What we look for in a strong portfolio is editorial and layout designs. This can be from magazines, booklets, posters and anything that involves heavy text and the use of other design elements.
If you require a reasonable adjustment to the application/selection process to enable you to demonstrate your ability to perform the job requirements please include this at the foot of your covering letter. This will help us to understand any modifications we may need to make to support you throughout our selection process.
In return for everything you can bring, we can offer you an exciting role in a fast-growing and dynamic business, with plenty of career opportunities.
Benefits
Here's a couple of the things that make Twinkl a great place to be:
A friendly, welcoming and supportive culture. We believe work should be fun and always put people before process.
Flexible working with opportunities to work from home.
Diversity, inclusion and belonging – our Employee Network Program includes working groups for LGBTQ+, People of Colour, Disabilities (visible and invisible), Women in Tech and Working Parents.
Continuous Professional Development (CPD) – Our ever-evolving program includes: Monthly progression reviews, Twinkl's Management Scheme, commercial awareness training, leadership coaching quads, career chats and mentoring.
Read Also: How to customize your CV to match the job description