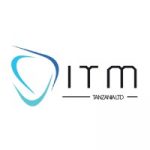 Website ITM Tanzania Limited
ITM Tanzania Ltd is the East African division of the ITM AFRICA Group of companies, a respected, multi-faceted service provider to different sectors
Head of Operations Job Vacancy at ITM Tanzania Limited ( 50 Posts )
Skills, Education and Experience
10 years + with 3 years of validated experience specifically in Agriculture Industry.
Bachelor's degree in business/Commercial/ Finance or a related field
Strong analytical and data management expertise, with an ability to build business models and translate data to varying partners.
Excellent leadership, and people management skills in both in-person and remote environments.
Strong communication, partnership, and planning skills; shown success in influencing & presenting ideas to various partners.
Ability to lead multiple projects and teams, prioritizing workload, results, and timelines.
Ability to identify the metrics to drive success, measure KPIs, socialize understanding and drive initiatives to completion.
Open to travel at least 4-8 times per year!
Roles and Responsibilities
Operations
Responsible for the management of operations across all territories to ensure monthly, quarterly and annual targets are met.
Collaborate with Supply Chain Management and Finance team to ensure availability of stock and spares in all locations as per the forecasted demand.
Deliver to critical metric targets and forecasts for supply chain, including active management to meet or exceed cost per unit targets, capacity planning/utilization, and service level agreements (pick/pack performance, delivered in full timely metrics, etc.).
Drive inbound and outbound fulfillment strategies that delight consumers & supports our brand strategy.
Deliver process & programs that meet financial and compliance objectives, including inventory control, sales and marketing initiatives.
Collaborate across a multi-functional team to identify business requirements and find opportunities to lead business improvement.
Develop additional business distribution channels, through strategic financing partners and other relevant channels
Ensure the Company identifies, targets and secures business from new and existing customer groups through on-going product improvement and design development of new products
Managing P&Ls of all territories, monthly and management of impact strategies which translate into numbers i.e. Bridge the Gap Plans, Standard Improvement at Branch Levels, Sales Improvement Strategies, Cost Saving Initiatives.
Perform Territorial monthly reviews with Territory Managers, General Manager, CEO, Finance , Parts and Service Manager, Supply Chain and HR Manager
View also: Head of Trading Job Vacancy at ABSA Bank Tanzania Limited
Head of Operations Job Vacancy at ITM Tanzania Limited
Brand Management
Oversee all brands performance across the territories and branches and market insight in forecasting demands as well as introducing new products within the market.
Prepare and undertake Brand reviews with our principals on a month to month basis and quarterly with the Commercial Manager and CEO, General Manager.
Implementation of Brand Action Items, Yearly Business Plans for all Brands and oversee brand training for new product implementation.
Provide comprehensive analysis of financial information, consulting brand reps on inventory control issues and formulating plans to resolve problems
Monitor market trends, analyze farming trends with branch and territory managers, as well the competitors' activities and design a winning strategy.
Coordinate the brand review meetings between the company and equipment suppliers and drive the communication towards improvements.
Manage stock unit levels with different brands
Leadership and Development;
Develop, implement and enforce policies and procedures that will improve the operations effectiveness
Foster an environment that emphasizes effective internal controls, fiscal discipline and strong management systems
Analysing business' operations; Identify opportunities for improvement, cost reduction and systems enhancement
Provide leadership that inspires others to succeed and develop, and proactively share experiences, knowledge and ideas
Coach and provide working strategies that will improve the performance of all territories within the business
Lead the monthly review meetings and ensure all reports are submitted and reviewed within the agreed timeline
Review Quarterly performance of the teams and ensure payment of agreed Sales Incentive Scheme.
Marketing and Sales
Together with the Marketing Manager, initiate the marketing solutions to build database and consumer preference to drive business volumes
Analysing market trends, sales performance through channels & other critical trends for accomplishing primary & secondary sales targets
Establishing a network base with reliable & cost effective channel partners for enhancing market reach.
Taking initiatives on innovative consumer contact programs to get the best deals in the markets.
Effective execution of merchandising activities through channel partners/Dealers Networks.
Finance, Accounting and Reporting;
Review financial reports for action such as: Inventories including parts, inventory turnover, products, accounts receivable, accounts payable, financial ratios, equipment and parts sales
Prepare monthly, quarterly, annual budgeting for all operations across the country.
Provide executive management with recommendations on the financial implications of business activities
Oversee financial performance and risk profiles while ensuring that all regulatory obligations are met
Translate the Company's annual business plan objectives and targets into integrated resource requirement plan for the business
Ensuring cost effective logistics operations for the procurement & distribution.
Prepare submissions for new stock orders, side by side with the Financial Controller and any trade finance related submission.
Personal Attributes
Well disciplined
Well organized
Focused
Exhibit high integrity
Confidentiality
Highly committed
How to Apply :