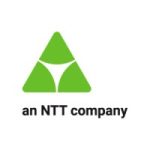 Website Dimension Data
Dimension Data is a company specialising in information technology services
Head of Sales Job Vacancy at Dimension Data
Want to be a part of our team?
Dimension Data is a proud member of the NTT Group, a global IT powerhouse headquartered in Japan. As part of NTT, we deliver a wide range of IT services and solutions to clients around the world. Although the Dimension Data brand was retired in some parts of the world in 2019, it remains well recognized in the Middle East and Africa. Join us and become part of the NTT family as we continue to provide innovative solutions that help our clients achieve their business objectives.
Manages sales directly to end-users of the organization's products or services in a large specified geographic area, or is responsible for a specific industry or product segment on a national or geographic basis.
Incumbents at the Director and Senior Director level typically manage other sales managers.
Incumbents at the Manager level may manage only individual contributor sales account managers and may carry their own sales quota.
The incumbent's level may be determined by the size of the geographic area of responsibility (e.g., region vs. district vs. branch), the size or significance of the industry or product segment for which the incumbent is responsible, or other factors.
Working at NTT
The primary objective of Sales Management is to take responsibility for managing a team of sales specialists and or client managers in order to assist in the achievement of sales targets through the allocation of territories and targets resulting in outstanding sales performance. Their role is a combination of management, selling, coaching, and leadership activities, with the objective of enabling their sales team to meet the sales targets assigned to them.
They manage a team of client managers and/or sales specialists, but they are not departmental or divisional managers.
Key Roles and Responsibilities:

Collaborate with internal stakeholders to ensure that local and global strategic sales objectives and targets are met.
Assist their sales team to define the way they approach the market and achieve set targets.
Ensure that sales procedures and policies as defined by the sales leadership are implemented and followed.
Provide input into the development of the tactical strategy as well as develop and implement a supporting operational strategy.
Align their team to the client segmentation strategy ensuring that the right level of resource is allocated to the right type of client.
Responsible for the coordination of the activities of their sales teams, setting and measuring performance targets, account allocation, and enforcing the execution of the client account plans, call planning and opportunity qualification.
Responsible for pipeline management and accurate forecasting.
Support team by attending key client meetings and articulate how NTT(Ltd) can add value through our services and solutions.
Take full ownership for managing efficiency levels, streamlining procedures to deliver customer excellence.
Act as mentor/coach and advisor that assists the sales force to set and keep to priority activities.
Utilize sales tools and methodologies to manage account opportunities, pipelines, and forecasting efforts, ensuring accessibility and tool utility training.
Plans and organizes multiple work outputs by assigning priorities and continuously reviewing objectives and goals.
Knowledge, Skills, and Attributes:

Sales business acumen – the skills supporting successful selling through organizational and business outcome mindset. Success will require focusing on planning, leveraging tools and data, and concentrating on NTT Ltd's business requirements. Developing the skills to understand your client's business (including commercial and financial aspects) in order to bring value to them from NTT's portfolio of services.
Sales client engagement & management – the skills used to effectively manage and analyze the client throughout the client lifecycle, with the goal of improving client relationships and driving sales growth. Success will require a detailed understanding of client needs, effective sales planning, and building trust, all while managing client expectations. Developing the skills required to know your client, building effective & lasting relationships with them, and being seen as a trusted advisor.
Sales solution skills – the knowledge of NTT Ltd's offerings, client applications, use cases, and market trends and the skill to apply them to the individual client and prospect situations that position the sales team member as an expert client advisor. Success will require the ability to link NTT Ltd offerings, including high-value services to a specific client and prospect needs and outcomes.
Sales resources optimization – building internal relationships, working with pursuit teams, and leveraging vendors as resources throughout the sales cycle.
Sales pursuit – the skills and knowledge that enable a sales team member to create success by identifying and advancing opportunities at assigned prospects and clients. Success will require both individual ownership as well as accountability for coordinating internal and external resources in order to close sales opportunities.
Sales strategy execution – The skills to ensure that the sales strategy is aligned to the business strategy.
Sales business management – the skills to ensure that target setting and associated processes is aligned to meeting the target.
Sales talent management & enablement – the skills to ensure that results are achieved through effective talent management.
Head of Sales Job Vacancy at Dimension Data
Academic Qualifications and Certifications:

Required Experience:

Demonstrable level of relevant experience in a similar role within a related environment
Solid previous experience operationally managing a sales team
Good experience dealing with clients and engaging to influence sales
Previous demonstrable experience in the sales management role
Sound strategic and operational planning experience
How to Apply :