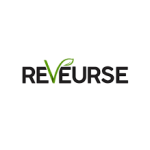 Website Reveurse Tanzania
Reveurse Tanzania Company Limited is a locally registered company established to bring solutions to the business world on the total recruitment process
Intern Lawyer Job Vacancy at Reveurse Tanzania
Reveurse Tanzania Company Limited is a locally registered company established to bring solutions to the business world on the total recruitment process for both candidates and companies.
Our team is effective in analyzing each candidate carefully and ensuring a successful match with our Company clients, and on the candidate's side we become your partner in helping you reach your career goals by helping you get the right post.
See also: Internship Program at the African Union (AU)
The team at Reveurse deals with recruitment from permanent, specific and fixed recruitment and are highly trained on Human Resource laws and have consulted major companies on recruitment processes & human resource issues in general, creating a smooth operation for our clients.
URGENT
Job:  Intern Lawyer
Location: Dar es Salaam.
Reveurse Tanzania on behalf of our reputable client, we are looking for Intern Lawyer urgently.
Responsibilities
– Draft and review legal document.
– Issue and advice legal opinion.
– Prepare various aspects of law.
– Assist the ongoing court cases.
– Research on various aspect of law.
Qualifications
-Bachelor/Degree in law.
-Strong Communication skills.
-Time management skills
-Trustworthy and honest.
– Must be and admitted and practicing advocate of the advocate of the United Republic of Tanzania.
Interested applicant should channel their CVs only at our email address, reveurse@reveurse.co.tz .
Subject should be – Intern Lawyer
See also: Mwanga Hakika Bank Limited Graduate Trainee Program in Tanzania
Deadline: 8 March 2023
NB: Only shortlisted candidates will be contacted.
Check Out: The Top 13 Modern CV Secrets