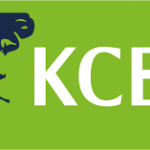 Website KCB Bank Tanzania
KCB Bank Tanzania Limited, also KCB Bank Tanzania, is a commercial bank in Tanzania.
IT Application Developer Job Vacancy at KCB Bank Tanzania.
The role of the Officer, Application Development is to implement a long-term strategy on software systems developed or deployed within KCBT infrastructure, monitor adherence of existing applications to strategy through quality controls and policy; and keep application development skills in tandem with both the software systems and business strategies.
Job Details:
Key Responsibilities
Contribute application development objectives to the overall IT strategy.
Work with business units to formulate banking products and contribute technical guidance to the procurement process.
Analyze product requirements and design best-fit architecture and solutions guided by KCBT policies and industry best practice.
Manage the project resources, schedule, costs, stakeholders, and the application development lifecycle
Implement best practice and deploy appropriate tools to manage and govern application development and the IT change process.
Actively engage end-users to assess satisfaction and achieve successful project closure.
Work with functional teams to handover system support skills and documentation, and formulate OLA agreements with level 1 support.
Identify and champion innovative solutions that exploit existing business opportunities and mitigate existing risks.
Manage the team's performance and nurture skills that advance the IT strategy and establish a sustainable practice.
Develop, execute and measure OLAs and SLAs with IT functional teams and business units respectively.
Daily Responsibilities
Evaluate and analyze requests to implement new applications to resolve business challenges and improve efficiency of processes.
Evaluate and analyze requests to modify existing software systems and applications where either anomaly have been detected or the process is inefficient.
Distribute and manage the workload among the application developers.
Manage the application development life-cycle, ensuring that the application development policy is adhered to.
Engage with business in formulating strategies that ride on software system to take advantage of business opportunities
Provide support to the banking operations administrators and operators in resolving core banking anomalies and refining operations.
IT Application Developer Job Vacancy at KCB Bank Tanzania
Requirements:
Total minimum of 5 years of working Experience.
Bachelor's Degree IT/Computer science/engineering.
Professional Qualification in Java Certification, Oracle Certification, Enterprise Architecture, ITIL.
Master's Degree in Any computer related, Project Management will be an added advantage.