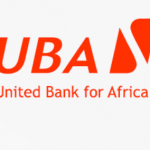 Website United Bank for Africa (UBA)
UBA is Africa's best and most resilient banking group with operations in 20 African countries and offices in three global financial centers.
IT Audit Officer Job Vacancy at United Bank for Africa (UBA)
Position: IT Audit Officer
Location : Head Office
JOB OBJECTIVES
• Assist in the implementation of the Internal Audit's man date to the review and assessment the bank's controls on its IT and Digital Banking information systems
QUALIFICATIONS & EXPERIENCE
Minimum of a Bachelors' degree or HND in Computer Science/Engineering
Relevant professional certification e.g. CISA, ACA, CISSP etc
• Minimum of 2 years banking experience; minimum of 3 year non-banking but related experience.
KEY COMPETENCY
Skills/Competencies
• Structured Query Language (SQL) Navigator)
• Audit Command Language (ACL)
• Unix operating systems
• Business Objects (BO)
• FTP — file transfer protocol
• Microsoft Office tools
• Interpersonal skills
« Communication skills (written and oral)
• IT proficiency
• Integrity
• Good investigative skills
ROLES & RESPONSIBILITIES
• Assist in the development and revision/update of the annual IT audit strategy and work plan
• Participate in process reviews/redesigns as well as systems up grade/implementation efforts to ensure that appropriate system controls considerations are effectively taken on board and implemented
• Monitor adequacy of security and control built into the bank's
IT architecture
·. Perform other duties as assigned by the Head Internal Audit
• Render technical support to other sections in Internal Audit Department
IT Audit Officer Job Vacancy at United Bank for Africa (UBA)
How to Apply
Qualified candidates MUST send their CV & Cover Letter attached with all academic certificates.
All applications MUST be sent electronically through:
Email: recruitment.tanzania@ubagroup.com
Email subject: IT AUDIT OFFICER : AUG, 2023
Kindly note that, only shortlisted candidates will be contacted!
Deadline: 3rd September 2023.
Read Also: The Top 13 Modern CV Secret