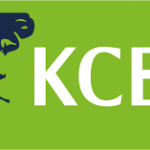 Website KCB Bank Tanzania
KCB Bank Tanzania Limited, also KCB Bank Tanzania, is a commercial bank in Tanzania.
IT Digital Channels Manager Job Vacancy at KCB Bank Tanzania.
The Role is responsible for providing Channels support. This is to provide technical support for middleware, administration roles on Mobile banking, ATMs, POS, Money Transfer Services, I Bank and Agency banking systems. This role is responsible for providing strategy in improving customer experience through provision of Digital banking.
Job Details:
Key Responsibilities
Provide technical support for digital channels applications by performing administrative role on the applications. Provide technical support during implementation of tasks related to digital channel projects. Provide monitoring for channels system to increase system availability
Provides review of the existing channel services and provide strategic initiative that will improve customer experience and business performance. Continuously analyse user requirements to develop and provide solutions
Delivering business solutions by ensuring that they are well tested and are rolled out in a manner that does not adversely affect business processes.
Work closely with IT Security and Risk to ensure that the channels are well secured and in implementing SSL and other encryption certificates for ensuring robust and secure services
Recommend and implement upgrades or changes to the systems for efficient performance, security or business benefits
Provide first level IT training and support to users in addition to keeping track of user issues and oversee their prompt resolution.
Maintain and manage up to date system configurations and user documentation
Provide Leadership to the unit, by creating KPI which will measure individual performance.
Manage the team's performance and nurture skills that advance the IT strategy and establish a sustainable practice.
Provide guidance, training need analysis, coaching to the unit members in order to improve talents of the unit members.
Daily Responsibilities
Manage and ensure middleware and other channel services are up and running
Resolution of issues arising for the Digital channels
Testing of new systems, patches for agency, internet and mobile banking systems
Monitor the performance of e-channels to ensure smooth running
Avail tools to users to enable them generate daily MIS and other reports
Work with other parties to ensure high availability of money transfer solutions
IT Digital Channels Manager Job Vacancy at KCB Bank Tanzania
Requirements:
Bachelor degree in Information Technology
3 years' work experience in a technical role, of which 1 year must be in a management role in a Financial Services Institution;
Experience in Banking products both core and none core, integrations, switches, processes and procedures;
Demonstrate a strong understanding of card systems and related infrastructure as a business delivery channel.
At least 3 years' experience supporting transaction processing systems such as Internet and Mobile Banking.
Hands on experience in UNIX, Linux and Windows Server Operating Systems. Certification is an added advantage.
Familiar with virtual environments.
Attention to detail with good organizational, planning, report writing and presentation skills.
Proactive, confident, energetic with the ability to work under pressure, to tight schedules/deadlines and monitor and follow up on all actions taken;
A highly motivated person with a positive attitude towards work, innovative, creative, results oriented with excellent analytical skills.
A proven team player with excellent communication and interpersonal skills.
Professional qualifications in
MCP, MCTIP, CCNA, T-24 or any banking application is a requirement.
Computer Language that includes an ability to write SQL Scripts, PL/SQL procedures in Oracle Database, SQL Server or any other RDMS will be an added advantage.