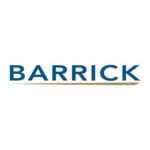 Website Barrick – Bulyanhulu Gold Mine LTD
Bulyanhulu is a narrow-vein gold mine containing gold, silver and copper mineralisation in sulphides.
Jumbo Operator Trainer Job Vacancy at Barrick – Bulyanhulu Gold Mine LTD
Job Overview/Summary
Bulyanhulu Gold Mine is looking for well experienced Jumbo Operator Trainer – Expat to align to the Barrick DNA and drive a change within his team and the business and on a practical note will ensure activities in the mining department are effectively planned and undertaken in a safe and cost-effective manner to achieve targets in accordance with BGML Mining Safety Standards, Policies, and Procedures.
Key Duties and Responsibilities
Perform proper Pre- Inspection
Tram equipment to designated area.
Conduct equipment setup for drilling
Face preparation and marking off.
Installation of ground support – bolt, mesh, cable bolts
Perform drilling activities.
Identify uncoupled equipment and remove it from the workplace.
Ensure all equipment is clean.
To record and report drilling performance.
Monitor and control drilling cycle and efficiencies.
Ensure blasting holes are clean.
To perform charging activities
Assist with the training and skills development of trainees.
Ensure that all incidents are reported and investigated in accordance with BARRICK requirements.
To provide technical, practical, and field support in various working areas of the mine focusing on increasing work effectiveness and productivity while lowering cost through improved good operational practices.
Qualification/ Education
Qualification in Mining or similar technical qualification that is supported by practical work experience in mining.
Single boom and double boom certification
Knowledge & Skills
Time management, scheduling, and planning.
Hazard identification and Risk assessment
Understand drilling techniques for both rehabilitation and face drilling.
Demonstrated ability to achieve high-speed development (200m per month per jumbo)
Candidate should have had exposure to automation within the underground environment.
Jumbo Operator Trainer Job Vacancy at Barrick – Bulyanhulu Gold Mine LTD
Experience
Minimum of 7 years of experience in operating single and double boom.
Experience in operating machines in large underground mining operation
Experience in best practice high-speed mechanized underground mining
Previous trainer experience is a must and will be discussed with potential shortlist candidates as to their exposure.
Work Ethics/ Disposition
Performing tasks under minimal supervision and monitoring
Establish and maintain effective working relationships with those contacted in the course of work.
Demonstrate high working ethics and conduct at all times.
Committed and engaged employees who are enthusiastic and passionate about Barrick and carry the company DNA.