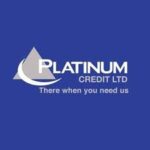 Website Platinum Credit LTD - Tanzania
Platinum Credit Limited is a credit only Micro-Finance Company licensed in Tanzania under the Company's Act
LBF Branch Sales Team Leader Job Vacancies at Platinum Credit LTD – Tanzania
Were' Hiring
• Job Title: LBF Branch Sales Team Leader
• Position: 3 positions
Work stations: Dar es Salaam and lringa
Basic Job Function
• Recruitment , training and coach the Sales Team
• Ensure Team achievement of Sales Targets
• Ensure the portfolio is performing within the Company standards
• Timely submission of Reports
Minimum Qualification and Experience
• At least a diploma in Business Administration or Sales and Marketing.
• At least 2 years experience in sales
• Proficiency in computer applications..
Attributes
• Ability to coach, lead and manage a team
• Good Customer care skills
• Possess analytical, Good communication and reporting skills
• Good problem analysis and solving skills
LBF Branch Sales Team Leader Job Vacancies at Platinum Credit LTD – Tanzania ( 3 Posts )
How to Apply:
An applicant should send his/her application letter (addressed to Human Resource
Manager, Platinum Credit Ltd, P.O.Box 76909, Dar es Salaam with a detailed CV, copies of academic and professional certificates in a pdf format, to: careers@platinumcredit.co.tz deadline 3 May 2023 at 5:00 PM.
Only shortlisted shall be invited to attend an interview.
See: How to make your CV stand out to the Recruiter
Deadline: 3 May 2023 at 5:00 PM