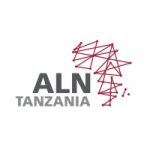 Website ALN Tanzania | A&K Tanzania
ALN Tanzania | A&K Tanzania is one of Tanzania's pre-eminent, full service corporate and commercial law firms and a leading regional powerhouse based in Dar es Salaam.
Legal Trainee Lawyer Job Vacancy at ALN Tanzania | A&K Tanzania
What we offer
ALN Tanzania offers an unparalleled trainee experience for aspiring lawyers to garner exposure across practices and sectors while navigating complex legal and business issues. With over 600 lawyers across 14 African countries and a regional office in the UAE, diversity is at the core of our Firm, and we are passionate about nurturing the talent of the future to join the ALN family.
What we look for
We are looking for well-rounded individuals with a strong academic record and commercial awareness, who want to launch their training as Tanzanian advocates.
To be considered for a trainee position, applicants must:
Be a Tanzanian national.
Hold an LLB degree from a Tanzanian or foreign university with no less than upper second-class honours.
Have completed or be in the process of completing your Postgraduate Diploma in Legal Practice.
Be admitted as an advocate in Tanzania or be awaiting admission in July 2023 or December 2023.
Legal Trainee Lawyer Job Vacancy at ALN Tanzania | A&K Tanzania
Application Deadline and Process
Please click here to access and fill in the Trainee Program Application Form
Send your CV, copies of your secondary school certificate, degree certificate, and university transcripts to careers@aln.africa referencing this position AKT/TP/24.
Please note that the application deadline is 23rd June 2023.
Check Out: The Top 13 Modern CV Secrets