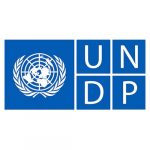 Website UNDP
United Nations Development Programme
M & E Intern Job Vacancy at UNDP
---
Job Identification : 8908
Locations : Dar es Salaam, Tanzania, United Republic of
Posting Date : 03/08/2023, 01:05 PM
Apply Before : 03/18/2023, 04:01 AM
Job Schedule : Full time
Vacancy Type : Internship Programme
Practice Area : Management
Bureau : Regional Bureau for Africa
Contract Duration : 6 months
Required Languages : English
Vacancy Timeline
1 Week
Job Description
Background and Organization Context
The UN Capital Development Fund makes public and private finance work for the poor in the world's 46 least developed countries (LDCs). UNCDF focuses on Africa and the poorest countries of Asia, with a special commitment to countries emerging from conflict or crisis. It provides seed capital – grants and loans – and technical support to help financial service providers reach more poor households and small businesses, and local governments finance the capital investments that will improve poor peoples' lives.
Financial inclusion means universal access, at a reasonable cost, to a wide range of financial services, provided by a variety of sound and sustainable institutions. The range of financial services includes savings, short and long-term credit, leasing and factoring, mortgages, insurance, pensions, payments, local money transfers and international remittances
View also: Monitoring, Evaluation, and Learning Manager Job Vacancy at Water Mission
Position Purpose
Under the overall guidance of the Programme Analyst, the M&E Intern will be supporting the monitoring and evaluation function in the Country Office, ensuring that the programme maintains its strategic vision and that its activities result in the achievement of its intended outputs in a cost-effective and timely manner.
Duties and Responsibilities
1. Play effective role in the management and facilitation of the monitoring and evaluation process
Consolidating/Analysis of the Project Mid-Year/Annual reports to monitor the project activities on a regular basis and aggregate achievement at the project to the country programme.
To ensure updates and information collection to meet corporate UNCDF requirement
To assist in evaluation planning and logistics arrangement
To support building internal digital M&E system
2. Data analysis
Analyze data from partners and collected internally
Draft report and knowledge pieces with findings and recommendations
3. Support the knowledge management and communication
Development of knowledge pieces (e.g. blog, stories, social media post) in consultation with programme colleagues
Regular learning activities and reflections
M & E Intern Job Vacancy at UNDP
Competencies
Achieve Results: LEVEL 1: Plans and monitors own work, pays attention to details, delivers quality work by deadline
Think Innovatively: LEVEL 1: Open to creative ideas/known risks, is pragmatic problem solver, makes improvements
Learn Continuously: LEVEL 1: Open minded and curious, shares knowledge, learns from mistakes, asks for feedback
Adapt with Agility: LEVEL 1: Adapts to change, constructively handles ambiguity/uncertainty, is flexible
Act with Determination: LEVEL 1: Shows drive and motivation, able to deliver calmly in face of adversity, confident
Engage and Partner: LEVEL 1: Demonstrates compassion/understanding towards others, forms positive relationships
Enable Diversity and Inclusion: LEVEL 1: Appreciate/respect differences, aware of unconscious bias, confront discrimination
Education
Candidates must meet one of the following educational requirements:
currently in the final year of a Bachelor's degree; or
currently enrolled in a Master's degree; or
have graduated no longer than 1 year ago from a bachelor's or master's degree or equivalent studies
View also: Monitoring, Evaluation and Learning Lead Job Vacancy at Mott MacDonald
Required Skills and Experience
IT skills:

Knowledge and a proficient user of Microsoft Office productivity tools;
Knowledge on Power BI
Knowledge on statistical software, e.g. Stata, R, Python.

Language skills:

English required;
Knowledge of other UN languages is an advantage.

Other skills:

Interest and motivation in working in an international organization;
Good analytical skills in gathering and consolidating data and research for practical implementation;
Outgoing and initiative-taking person with a goal oriented mind-set;
Communicates effectively when working in teams and independently;
Good in organizing and structuring various tasks and responsibilities;
Displays cultural, gender, religion, race, nationality and age sensitivity and adaptability;
Responds positively to feedback and differing points of view:
M & E Intern Job Vacancy at UNDP
Disclaimer
Important information for US Permanent Residents ('Green Card' holders)
Under US immigration law, acceptance of a staff position with UNDP, an international organization, may have significant implications for US Permanent Residents. UNDP advises applicants for all professional level posts that they must relinquish their US Permanent Resident status and accept a G-4 visa, or have submitted a valid application for US citizenship prior to commencement of employment.
UNDP is not in a position to provide advice or assistance on applying for US citizenship and therefore applicants are advised to seek the advice of competent immigration lawyers regarding any applications.
Applicant information about UNDP rosters
Note: UNDP reserves the right to select one or more candidates from this vacancy announcement. We may also retain applications and consider candidates applying to this post for other similar positions with UNDP at the same grade level and with similar job description, experience and educational requirements.
Scam warning
The United Nations does not charge any application, processing, training, interviewing, testing or other fee in connection with the application or recruitment process. Should you receive a solicitation for the payment of a fee, please disregard it. Furthermore, please note that emblems, logos, names and addresses are easily copied and reproduced. Therefore, you are advised to apply particular care when submitting personal information on the web.
How to Apply :
The deadline for submitting Applications is 18th March 2023.