Internship
Applications have closed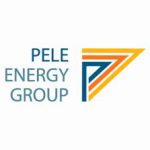 Website Pele Energy Group
Develop on and off-grid renewable energy power generation facilities and solutions.
Marketing Intern Job Vacancy at Pele Energy Group
Description
The Role
The purpose of the role is to provide administrative support, research and presentation compilation for the Marketing Team. The Intern will report directly to the Head of Brand.
Job Responsibilities
Conduct research and analysis as assigned by the Head of Marketing.
Assist in reviewing and filtering enquiries on behalf of the Marketing department
Researching any potential networking events, speaker opportunities, collaborative events in line with departmental Marketing plans.
Compile and/or conduct assessment data or desk research, collect preliminary documentation and support other pre-proposal preparatory activities.
Assist in preparing presentations, reports, correspondence and documents where appropriate
Assist in daily tasks as per the Head of Marketing requirements.
Participate regularly in brainstorming sessions for strengthening and developing the branding of the companies.
Assist in organizing events and activities related to the business.
Assist in project management within Marketing and externally.
Preparing a calendar/s of events for the department and business
Updating project trackers/ planners.
Order Marketing Materials upon instruction.
Process payments and reimbursements
Assist in distributing marketing materials.
Marketing Intern Job Vacancy at Pele Energy Group
Requirements
Degree in Branding/Marketing/Economics/Finance/Communications/Psychology/Humanities
Strategic decision making
Proactive
Accountability and ability to communicate effectively on tasks assigned
Exceptional written and oral communication skills
Excellent people management skills
• Good organizational skills
Strategic thinking and planner
Strong report writing skills
Ability to effectively learn and acquire new knowledge and skills.
Microsoft Projects is an advantage
Proficient in Microsoft Office i.e MS Excel, PowerPoint, Projects