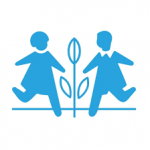 Website SOS Children's Villages
SOS Children's Villages is an independent, non-governmental, nonprofit international development organization.
Monitoring and Evaluation Officer Job Vacancy at SOS Children's Villages
SOS Children's Villages Tanzania is a local non-government organization affiliated to SOS Children's Villages International, a worldwide child care and protection organization that provides orphaned and destitute children with a permanent home and educational opportunities. Established 60 years ago, SOS Children's Villages International the umbrella organization, currently has Children's Villages and other projects in 135 countries around the world. Globally, it runs the SOS Children's Village Programme which has two main arms, i.e. Family Like Care based at SOS Children's Villages and Family Strengthening Programmes supporting families in local communities. SOS Children's Villages has been working in the United Republic of Tanzania since 1991. Our programs are in Zanzibar, Arusha, Dar es Salaam, Mwanza and Iringa. SOS Children's Villages Tanzania seeks to recruit suitably qualified candidates to fill the following vacant positions;
Job Title:  Monitoring and Evaluation Officer
Duty station: SOS Children's Village, Arusha
Reporting to: Program Manager
PURPOSE OF THE ROLE
Monitoring and Evaluation officer is responsible for the overall SOS Children's Villages Monitoring and Evaluation activities in close collaboration with Program Manager and Senior Monitoring & Evaluation Officer. He/She will be responsible to develop key tools that will support to improve monitoring, evaluation, assessment, and learning.
View also: Senior Monitoring, Evaluation and Learning Officer Job Vacancy at Good Neighbors
MAJOR RESPONSIBILITIES.
Support all M &E initiatives for assigned grant(s)/project(s) including monitoring data quality, tracking the progress of results, and contributing to staff capacity building initiatives as necessary.
Assist in making sure that Result Based Management (RBM) remains alive in the location by undertaking and facilitating M&E plan for SOS Children's Villages Tanzania and its partners, regular revising and updating performance questions, indicators, methods, reporting on time and analytical processes for each project component and for each level of objective hierarchy.
Assist in making sure that Program Data Base (PDB) remain alive by supporting the program staff in the processes of entering valid, relevant and reliable data in PDB, reviewing the quality of existing project data, strengthen data collection methods, and the degree to which the existing data will provide good baseline
Undertake regular visits to the field to support implementation of M&E and to identify where adaptations might be needed.
Design SOS Children's Villages Tanzania and its partners monitoring and evaluation tools. Analyzing the data from the field and assisting the Monitoring & Evaluation Officer in writing the M&E reports
Support project/program staff on ways to properly document, organize and capture program progress.
Build capacities and knowledge of program staff on Monitoring & Evaluation, development of frameworks to integrate M&E in Program/Project cycle, impact assessment and Learning and knowledge
Support and participate in program and project evaluations and writing evaluation report with recommendations for decision making
Ensure adherence to SOS Children's Villages Tanzania principles of Family like Care and Family Strengthening approach and integrate Child rights Monitoring and Evaluation principles and practices into the strategies and its
Review existing M&E and management information systems of SOS Children's Villages Tanzania and identifying where support is needed.
Ensure the documentation and presentation of lesson learnt and best practices to the program people, management, partners and stakeholders and put mechanisms to insure they are accommodated in our daily implementation SOS Tanzania
Actively seek to understand problems and unexpected positive/negative impacts, discussing these with primary stakeholders at location level/ Facility Heads and senior
Develop a plan for program-related capacity-building on M&E and for any computer-based system support that may be required and carry out capacity building of relevant staff especially in areas of M&E systems, and conduct quality circles checks in order to identify possible areas for improvement
Responsible to raise awareness of the SOS Child Protection Policy, prevent and protect children from all forms of abuse, abandonment, exploitation, violence and
Prevent and mitigate all possible risks in the area of child protection and Safeguarding in your
View also: Foundation Monitoring and Evaluation Specialist Job Vacancy at CRDB Bank Plc
Monitoring and Evaluation Officer Job Vacancy at SOS Children's Villages
ACADEMIC QUALIFICATION AND EXPERIENCES:
Degree in Project Management, Monitoring and Evaluation or related
At least 3 years of working experience in monitoring and evaluation of relevant fields,
Ability to develop data collection tools and manage program data base in accuracy, relevance and validity manners,
Well informed and experienced on donor funded projects with abundant skills in result based reporting and good basic knowledge of donor compliance
Fluency in English and swahili is
Proficiency in current office software of data analysis applications
Results-oriented, self-discipline and experienced to work for and with young people
HOW TO APPLY:
Read: The Top 13 Modern CV Secrets
Interested candidate for any of the above positions should submit an application letter by email enclosed by only detailed and updated CV with telephone contacts, email address and details of at least 3 referees.The candidate MUST clearly indicate the title of position applied for. Only contacted candidates for the interview will submit copies of academic and professional certificates.  Closing date is 21st March, 2023. To apply please send to;
The National Director SOS Children's Villages Tanzania.
Dar es Salaam, Tanzania recruit.sostanzania@sos-tanzania.org
Please Note: SOS Children's Villages Tanzania is an equal opportunity employer and committed to keeping children safe from abuse and harm, prevent all forms of exploitations, harassment and abuse among staff, program participant, donors and community members. Therefore candidates applying for this post will be subject to child safeguarding recruitment procedures and checks.
Only short listed candidates will be contacted