Full Time
Applications have closed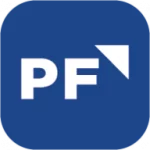 Website Pathfinder International
Pathfinder International ensures millions of women, men, and young people are able to choose their own paths forward.
Monitoring Evaluation and Learning Officer Job Vacancy at Pathfinder International
Monitoring Evaluation and Learning Officer, Katavi, Tanzania
Implementing monitoring and evaluation plans
Implements monitoring and evaluation plans that outline the key performance indicators and metrics to be used to measure the success of the project.
25%
Managing the health information management system
Develops and manages various tools for data collection and reporting/storage, such as KoboToolbox and DHIS2. In addition, analyzes program data, and ensures that accurate, complete, and up to date data is reported in information management systems timely.
15%
Collecting and analyzing data
Collects and analyzes data from various sources, including surveys, client interviews, and routine program data, to assess project performance, quality of services, and identify areas for improvement.
20%
Supporting project implementation and adaptive learning/ management
Provides support to project implementation teams, facility-based health care providers, and community health workers by providing guidance on data collection, analysis, and reporting, and by identifying areas where changes or improvements are needed. This also includes supporting data use at site and project levels for adaptive learning/management.
10%
Ensuring compliance
Ensures that the MIHR project complies with relevant monitoring and evaluation policies and standards, including those set by donor or regulatory bodies.
5%
Project reporting and documentation
Collaborates with the MIHR project team to prepare quarterly project reports, document project achievements in form of success stories, case studies, technical briefs, and abstracts, and disseminate project results to stakeholders.
Monitoring Evaluation and Learning Officer Job Vacancy at Pathfinder International
15%
Training design, development, and delivery
Conducts learning sessions, provides regular coaching and support to field teams during the action period for implementing and testing changes. Adapts training materials and tools.
10%
How to Apply :