Full Time
Applications have closed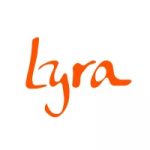 Website Lyra in Africa Organization (Lyra)
We believe in the power of education to help end poverty.
National Director Job Vacancy at Lyra in Africa Organization (Lyra)
Role: National Director
Reports to: The Chair of the Tanzanian Board
Based: Iringa, Tanzania
Preferred start date: as soon as possible
Contract: One year contract with possibility of extension under satisfactory performance
Background of the Organization:
Lyra in Africa was established in 2012 as a UK registered charity to address the barriers to education and finance for girls and women in rural villages of the Southern Highlands in Tanzania. In 2015, Lyra in Africa was certified as an NGO in Tanzania and in 2020 Lyra was also established in Finland as an association to fundraise for Lyra's activities. We believe in the power of educating rural students, particularly girls and women to help end poverty. Our sole focus is on rural communities in Tanzania where we equip the next generation to be agents for systemic change. We have a particular focus on girls, we dismantle barriers that stop rural girls completing their secondary education, thus enabling them to become catalysts for positive broader long-term change. Our three interventions – building low carbon hostels for rural girls; rolling out digital learning to rural schools, and youth entrepreneurship – represent an empowering investment into an alternative future that breaks an inter-generational cycle of rural poverty. To date Lyra, together with LGAs, has constructed 13 hostels in rural ward secondary schools, housing up to 1,600 girls per year. We have installed 6 computer labs in our partner schools, giving first time access to digital offline, educational tools. Our youth entrepreneurship program has reached over 2,000 youth and 5,000 VSLA members with good impacts on higher income and sustainable businesses. Lyra's main funders are a combination of private foundations and trusts, as well as government grants across UK, the Nordic countries and Tanzania.
Position Summary:
Lyra is looking for a passionate, committed and experienced expert to lead its work in Tanzania. Over the last 10 years Lyra has pioneered an innovative model of interlinked programs to address the complex issues facing girls and communities in rural Tanzania. Lyra is planning to expand and scale its current portfolio, build new and enhance existing partnerships in order to propel Lyra Tanzania to the next level of impact in Tanzania. Lyra is searching for an outstanding professional to lead Lyra's portfolio in Tanzania. The role will have a major focus on ensuring successful and high quality delivery of the organisation's education programmes in Iringa. Our high-impact projects seek to enhance educational opportunities for children and young people, through building eco-friendly and safe girls hostels in rural secondary schools, digitising offline education, as well as providing alternative pathways to education for out of school youth. Working alongside the Lyra leadership and Board, this role will lead the Lyra Tanzania team and portfolio of work. Specifically, the role-holder will be directly accountable for the strong management and delivery of our portfolio of development programmes, building strong external relationships and networks, resource mobilization and overall leadership to Lyra Tanzania as it grows and develops.
Key Responsibilities:
1. Leadership and management
Set the overall strategic direction and implementing a 3-year strategic plan together with the Lyra Senior Management Team and Board, to achieve the organisation's objectives.
Lead the organisation and support the team to deliver high quality programs.
Ensure a strong monitoring and evaluation process is in place, measuring progress against objectives, and course correcting as appropriate.
Prepare and implement comprehensive business plans to achieve Lyra's activities and ensure cost-effective operations, including planning, implementing, supervising and completing Lyra's existing and potential new programmes.
Communicate and proactively build trusted relationships with key stakeholders, partners and authorities, providing leadership as appropriate.
Represent Lyra and act on its behalf before stakeholders, partners and authorities. This includes being the key representative with implementing partners, Government representatives as well as donor bodies.
2. Operations, HR and organisational development
Manage Lyra's staff team, providing guidance, support and quarterly and yearly reviews to build excellent performance.
Ensure appropriate organisational policies are in place and fully complied with, including safe guarding policies.
Ensure compliance with the laws and regulations governing the running of NGOs in Tanzania.
Responsible for overseeing the organisation's financial performance and ensure Lyra reflects highest level of fiduciary and governance integrity.
Cultivate positive and effective relationship with Board. Keep Board and Donors appraised on all development and measures of impact both financial and programmatic.
Serve as the Executive Secretary to the Lyra Board of Trustees, managing trustee meetings.
3. Strategic Partnership, Resource Mobilization and Advocacy
Build and maintain strong relationships with donors and partners and all key stakeholders including those in the public, private and civil society.
Ensure compliance with donor frameworks, as well as timely and proactive reporting to donors, in collaboration with Lyra UK.
Seek additional resources and donors for the expansion and continuation of Lyra programs.
Represent the organisation to national and international donors and in relevant forums on education to promote relevant policy, legislative actions and practices that will support delivery of Lyra's mission.
Drive national awareness and appreciation of Lyra's work in Tanzania.
Key Requirements:
Minimum bachelor's degree in relevant field.
Past working experience as National Director or other senior managerial position in a non-profit organisation/similar organization.
Demonstrable experience in developing strategic and business plans and leading a team.
A strong understanding of educational programming, or working with children and youth.
Credible track record of advancement and successful management or organization including successful advocacy for positive change.
Excellent organisational and leadership skills.
Excellent communication and interpersonal skills.
Outstanding analytical and problem-solving abilities.
National Director Job Vacancy at Lyra in Africa Organization (Lyra)
Personal Attributes:
Articulate, persuasive, and diplomatic, with the personal confidence, gravitas and self-awareness required to build consensus and encourage positive and productive partnerships.
Values-based leadership approach, with a commitment to the mission.
An impeccable reputation for personal, financial, and business integrity.
We are particularly interested in qualified local or national candidates, interested in a long-term commitment to this role. Female candidates are encouraged to apply. Salary will be commensurate with experience.
Safeguarding
Lyra in Africa is committed to safeguarding as an integral part of the work we undertake. As part of your work, you will be in touch with members of the Communities, Children, Girls in Secondary Schools, and vulnerable people. Lyra in Africa has a zero tolerance policy towards all forms of abuse, bullying, harassment and sexual exploitation. As an employee of Lyra, you will be required to adhere to the Safeguarding Policy. Under this policy, you have a duty to immediately report any concerns about the actions related to Lyra in Africa work that may harm children or vulnerable adults.
Anti-Bribery and Corruption
Lyra has zero tolerance for corrupt activities in any form, including bribery, facilitation payments and any kind of influence, whether committed by Lyra employees, or third parties acting for or on behalf of Lyra. Lyra commits to comply with applicable country specific laws and regulations on anti-bribery and corruption where we operate. Lyra requires all employees, contractors, consultants, and all who we work with to comply with the same laws and to this policy and take active steps to ensure that corruption does not occur in relation to Lyra's operations.
View : 12 Useful Cover Letter Writing Techniques ( in Brief )
Read Also: The CV / Resume Checklist
How to Apply
Interested qualified candidates should submit their CV and a brief covering letter outlining their suitability and motivations for applying to info@lyrainafrica.org before 11th November 2022.
Only shortlisted candidates will be contacted.