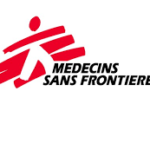 Website Médecins Sans Frontières
MSF is an international, independent organisation.
Nurse (Pool) Job Vacancies at Médecins Sans Frontières
 JOB VACANCY – Nurse (Pool)
Title: NURSE
Duration: Depending on need – Full time position (100%)
Position open: Pool
Starting date: Depending on need
Direct Reports: Nursing Team Supervisor, Nursing Activity Manager
Location: Nduta Camp (Kibondo, Kigoma Region)
INTRODUCTION:
Médecins Sans Frontières (MSF) is an international, independent, medical humanitarian organisation that delivers emergency aid to people affected by armed conflict, epidemics, natural disasters and exclusion from healthcare. MSF offers assistance to people based on need, irrespective of race, religion, gender or political affiliation. MSF is therefore guided by the principles of neutrality and impartiality. These principles must apply to all MSF staff.
Required Criteria:
Minimum Educational Qualification:
·       Required: Degree/Diploma in Nursing.  Desired bachelor's in nursing.
·       MUST BE REGISTERED AND ALLOWED TO PRACTISE UNDER TANZANIA NURSES AND MIDWIVES COUNCIL (TNMC)
Experience:
·       Desirable: Two years of previous experience and previous experience in other NGO's
Languages:
·       Essential: Swahili and English (Kirundi and/or French will be a plus.)
Objectives of the position:
·       Providing nursing care, treatment and follow-up of patients, according to doctors' prescriptions, protocols applied in service and universal hygiene standards/precautions, in order to ensure the quality and continuity of care for the targeted population.
Nurse (Pool) Job Vacancies at Médecins Sans Frontières
Main Responsibilities:
·       Knowing, promoting, implementing and following up the universal hygiene standards/ precautions, bio-hazard prevention and infection control, security rules and other protocols and procedures in the medical premises and ensuring high standards of hygiene of his/her working environment. Respecting medical secrets and confidentiality at all times.
·       Organizing and carrying out care and treatments according to medical prescriptions, and assisting during consultations, daily rounds and other medical procedures. Participating in health education of the patient (and family) when necessary.
·       Identifying Sexually Gender Based Violence victims and referring them to the medical team so they can receive the necessary treatment. Knowing and is aware of the importance and appropriate use of the Post Exposure Prophylaxis (PEP) Kit
·       Ensuring patients are properly received and installed and that those with lack of autonomy are assisted, especially regarding their feeding, personal hygiene, movements and comfort. For ER and OPD nurse, ensuring triage of patients in waiting areas, wards or during emergencies, detecting the priority acute/emergency cases, carrying out first aid care and referring them to the doctor when necessary
·       Sending material to be sterilized and recuperates it from sterilization
·       Carrying out admission, surveillance and follow-up of patients (i.e. assessment of the evolution of their state of health and the identification of any emergency situation or deterioration
·       Carrying and supervising administrative procedures and documents (fill in patient's files, forms, consumptions, statistics, registers, health files, etc.), ensuring an appropriate written/oral handover, and reporting any problematic situations and cases that may arise. Participating in data collection and keeping doctors/supervisors informed.
·       Participating in the department-related pharmacy and medical equipment control and maintenance (quality and its functioning, storage conditions, follow-up of expired drugs inventories, stock takes of medicines and material at every team changeover ensuring no material is taken out of nursing area/wards without prior authorisation, etc.)
·       Perform cleaning and minor maintenance for biomedical equipment used. Following the user manual and protocols and alert supervisor in case of malfunctioning.
Supervising and training nurse-aids, nutritional assistants, cleaners and other related staff under his/her supervision, ensuring teamwork and adherence to all appropriate protocols and procedures
·       Organize and carry out nursing activities according to Doctor/Cos prescriptions and orders in line with the MSF protocols
·       Respect the six rights of Medicine Administration
·       Be accountable for quality and continuity of care
·       Make the handover at the bedside of the patient and all materials including pharmaceuticals and hardware.
·       Being able to handle quickly a patient with emergency signs on the principle of A, B, C, D.
·       Register as soon as possible the consumption of drugs in the tally sheet. And report rupture or deterioration on materials.
·       Prepare the necessary equipment and materials for the medical ward round and be aware of all changes made by the doctor/CO
·       In quality care aspect, dating venous caterers, nasogastric tubes and the open infusions bag.
·       Ensure vital signs are taken at the respected times and at times of deterioration and report and act any abnormalities.
·       Respect Infection Control and Prevention procedures
·       And others task related to patients management despite the department
Main competencies and knowledge:
·       Maintain a calm, helpful demeanour and respect interactions with staff, patients and patients families
·       Work in a professional manner within a collaborative multidisciplinary team environment
·       High commitment to MSF Principles
·       High capacity for stress management
Nurse (Pool) Job Vacancies at Médecins Sans Frontières
APPLICATION INFORMATION
All interested candidates shall submit their motivation letter, CV and copy of relevant professional certificates not later than Friday, January 6th, 2023 at 4:00 PM. Please quote the job title on the email subject "NURSE POOL"
Please send your application to the email address MSFCH-Tanzania-Recruitment@geneva.msf.org. The applications can also be submitted at MSF offices situated at Warioba RD, Mikocheni B, Plot 100, Daima Street House no 16 or To MSF Project Admin in Nduta Refugees Camp, Kibondo District.
Female candidates are highly encouraged to apply.
Read Also: The Best Cover Letter Format Applicable for any Job Application
The protection of your personal data is important to MSF. By submitting your application, you consent to MSF using your data only for the recruitment process to have all the information and documents necessary to proceed with the recruitment, validation of your application and selection of the most suitable candidate. Your data will be treated confidentially. Only people part of the recruitment process have access to your data. MSF does not sell your data under any circumstances. If you have any questions or requests, you can contact MSFCH-Tanzania-HrManager@geneva.msf.org
---