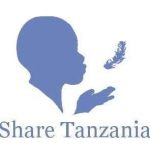 Website Share Tanzania
Share Tanzania is a charity operating in rural Tanzania, supporting children in need.
Occupational Therapist Job Vacancy at  Share Tanzania
Description
Organization name: Share Tanzania
Job Title: Occupational Therapist
Location: Uchira Kilimanjaro
Date published: 13/03/2023
Application deadline: 18/03/2023
About Share Tanzania
Share Tanzania is a registered NG'O began in 2021 and operates in rural Tanzania, in the foot hills of Mount Kilimanjaro. Here at Share Tanzania we believe that a solution to many of the issues we see ourselves and others facing on earth, lay in the simple action of sharing. Sharing our time, resources, love and ideas can help to heal a great deal in this world. Our Mission Statement is clear, to ensure children in crisis find a safe, and loving home.
Job description:
Conducting physical and psychological assessments of children and developing or following a treatment plan.
Assessing home and work environments of a child and deciding what adjustments are needed.
Advising on adaptive equipment to help child with daily activities.
Developing physical rehabilitation programs to help child regain lost skills.
Educating caregivers on child patient care.
Maintaining professional knowledge and technical progress in order to provide child with the best treatment program available.
Evaluating child condition regarding physical and basic mental health.
Review child  medical history and asses their condition and needs
Evaluate patients' ability to do certain tasks
View also: Pharmacy Technician Job Vacancies at Alexia Hospital – 6 Posts
Occupational Therapist Job Vacancy at  Share Tanzania
Qualifications
Excellent computer literacy
At least one year of experience in the field.
Relative fitness and stamina to work long hours
High level of self motivation and commitment
Team working and strong communication skills is highly  recommended.
View also: Medical Data Entry Job Vacancies at Alexia Hospital – 4 Posts
To apply
Read: The Top 13 Modern CV Secrets
Interested candidate for the above position should submit an application letter indicate clearly the position applied for, a detailed copy of their CV's, names and contacts information [email address and telephone numbers] of three referees.

Application dead line should be Saturday 18th March 2023 through email augustina@sharetanzania.com