Full Time
Applications have closed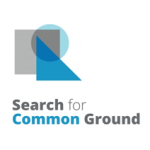 Website Search for Common Ground
Search for Common Ground is an international non-governmental organization that works to end violent conflict and build healthy, safe, and just societies
Officer, Program Implementation Job Vacancy at Search for Common Ground
The Organization:
Search for Common Ground (Search) is the world's largest dedicated peacebuilding organization, founded in 1982. With programs across Asia, Africa, the Middle East and the United States, Search transforms conflict with a diverse set of tools inspired by its Common Ground Approach. Search is currently implementing a 10-year strategy aimed at driving enduring change and transforming many of the world's most consequential conflicts.
Team Summary:
The Program Implementation team has oversight for the implementation of Search's programs and projects in its country offices, in accordance with Search and donor policies and procedures. The Program Implementation team works on the full life-cycle of the project, from the start-up phase to the full close-out. This involves designing work plans, implementing activities, reporting, financial management, and staffing management The Program Implementation team collaborates with other departments, including Finance, Institutional Learning, Programs, Global Affairs and Partnerships, Human Resources, and Information Technology.
The Role:
The Officer, Programs coordinates program implementation activities and documents lessons learned. S/he ensures follow up for activities for completion of a plan or collaborative input from colleagues internal and external to the Program Implementation team.
This position is based in Mtwara, Tanzania.
Contributions:
Workplan: articulation of detailed costed work plan and activity plan that track outputs
Reporting: lead and coordinate the development of reports (presentations, agenda, donor reports, monthly reports, activity reports etc); upload and update the Grants Management System (GMS)
Compliance: draft memos relevant to rules and regulations; support project staff in understanding regulations
Financial management: monitor project budget-lines and Budget versus Actuals (BvA)
Subaward management: finalize Terms of Reference (ToR) and other partner materials (e.g., contract, Statement of Work (SoW), etc.); drive partner capacity assessment and partner capacity plan; coordinate with partner staff in project implementation; review and provide support to partner work plan, budget, and contract; manage the compliance of subawardee
Create the procurement plan and ensure it is followed. Coordinate with project vendors (e.g., hotel, cater, printing, transportation, etc.)
Personnel Management: supervise Interns and Assistants as assigned, support in building staff capacity as needed, provide support in the recruitment of staff as needed, provide the Search Program Implementation description for recruitment posting, and contribute to the development of interview materials
External Engagement: Coordinate with partner staff in project implementation and activities, ensure effective communication with project stakeholders, draft materials for stakeholders (donor/partner/governmental meetings – e.g., agenda, presentations, etc.)
Note and record challenges and lessons learned from project implementation via activity and monthly reports
Identify partner organizations and communities for future interventions
Support in the development of budget and budget simulations
Support in the identification and decision of opportunities (go/no-go)
Infuses organizational Values into all work into all work from project implementation via activity and monthly reports
See also: Programme Policy Officer Job Vacancy at WFP
Officer, Program Implementation Job Vacancy at Search for Common Ground
Competency Behavior Indicators (Knowledge, Skills, and Abilities):
Initiates brainstorming or problem-solving meetings. With time in the job, develops skills for analyzing and communicating program successes and failures; reports lessons learned to the team and other members.
Represents Search at local and international events and meetings for professional organizations, vendors, partners, and funders. Develops skills to independently initiate and maintain relations with vendors, partners, and funders. Articulates Search program/project goals and objectives within Search and to external audiences.
Demonstrates appreciation for diversity of thought. Builds cross-functional relationships with other functional departments.
Demonstrates ability to be adaptable and willing to confront and change own ideas and preconceptions with the resiliency and flexibility to make changes based on hearing a diversity of thoughts.
Drafts team documents, briefing materials, and presentations. Articulates program/project objectives and how they fit into a team's goals and/or Search's mission and adapts to the communications setting.
Applies standards, identifies areas for standardization, and coordinates across functions from a multicultural perspective that reflects consideration of other cultures, other viewpoints, and other ways of doing things.
Takes into account the environmental landscape, assesses one's own and others' viewpoints in their environment, and proposes solutions from an ethical perspective.
Recognizes the options available for solving problems, conducts analyses, and calculates metrics and other technical tools to support informed decision making.
Conducts Quality Control of team documents, briefing materials, presentations, and systems data. Carefully reviews and checks the accuracy of information in work reports, management information systems, or with other individuals and groups. Checks the accuracy of one's own and others' work. Proactively informs management of potential risks and concerns; suggests resolutions.
Independently prioritizes time to reach deadlines and reaches end results of assignments with ability to accomplish multiple steps with limited to no supervision.
Education and Experience:
Typically BS/BA with minimum 6 years' experience.
Application Deadline: 14 April 2023
As job descriptions cannot be exhaustive, the position holder may be required to undertake other duties that are broadly in line with the above key responsibilities.
How to Apply :
View: The Top 13 Modern CV Secrets