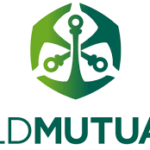 Website Old Mutual
Old Mutual Limited is a pan-African investment, savings, insurance, and banking group.
OMF Sales Team Leader Job Vacancy at Old Mutual
Your time is now to be your exceptional best at Old Mutual!
Job Description
This role manages a team of sales agents and is individually accountable, over periods of up to a year for ensuring sales targets and objectives of team are achieved. The incumbent performs a number of integrated managerial and technical tasks such as managing, advising, coaching/mentoring and training of sales staff to ensure that sales targets are metManages a team of sales agents ensuring team sales targets and objectives are achieved.
Handles all client queries professionally, providing technical support.
Identifies own and team members' training needs and arranges training where necessary.
Develops internal capabilities by supporting, coaching and performance managing sales agents in respect of: soft skills, technical knowledge, telephone skills, systems and technology.
Guides the team of sales agents towards achievement of sales targets, modifying behaviours to accommodate the tasks, situations and teams involved.
Manages information regarding new products
Manages team members' performance and non/poor performance in line with performance management governance.
Demonstrates and exhibits client-centric behaviour.
Ensures that compliance requirements are adhered to and deals with non-compliance issues pro-actively
OMF Sales Team Leader Job Vacancy at Old Mutual
Skills
Education
High School (Grade 12) (Required)Closing Date
21 September 2022Old Mutual Limited is pro-vaccination and encourages its workforce to be fully vaccinated against Covid-19.
All prospective employees are required to disclose their vaccination status as part of the recruitment process.
Please refer to the Old Mutual's Covid-19 vaccination policy for further detail. Kindly note that Old Mutual reserves the right to reinstate the requirement to vaccinate at any point if it is of the view that it is imperative to do so.