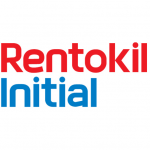 Website Rentokil Initial
Rentokil Initial provides services that protect people and enhance lives.
Description
Rentokil Initial is a Global services company employing over 35,000 colleagues across 70 countries. The Company is at the cutting edge of technology and innovation as it strives to protect people and enhance lives, by controlling pests, improving hygiene and improving interior spaces with plants and scenting.
We are experts in the fields we operate in, investing in training, science, innovation and technology, and affording our employees Opportunities for Growth and Development
Listening and acting on feedback is part of our culture to support colleagues and our customers. Rentokil Initial regards equality and fairness as a fundamental right of all of its colleagues.
We live our values of Service, Relationships and Teamwork which were identified by our colleagues across the world.
Find out more on careers.rentokil-initial.com
Our family of businesses:
Rentokil Pest Control is the world's leading commercial pest control company who provide quality, diligent and friendly services to all our customers.
We operate in over 65 countries and we are ranked in the top 3 in 63 of those.
We are highly innovative and have leading technical and scientific expertise and our customers look to us for our knowledge and integrity.
Although we don't provide the most luxurious of services, this is certainly essential for all of our customers, and to make sure service happens.
Initial Hygiene is the world's leading hygiene services company who provide quality, diligent and friendly services to all our customers. We operate in over 40 countries and we are ranked in the top 3 in 38 of those. We produce high quality, tailored hygiene product ranges for washrooms – across all sectors and industries where our customers look to us for our knowledge and integrity
Ambius is the world leader in providing interior landscaping services for a range of customers from boutique hotels, to shopping centres. We use planting, scenting, flowers, artwork and exterior landscaping maintenance to improve the environment for the benefit of the customer and their employees. Ambius is a global brand across North America, Europe South Africa and Australia.
Operations Graduates (12 Month Contract) RISA Job Vacancy at Rentokil Initial
Requirements
We would like to recruit a finance graduate with no prior experience to an 12 month programme which would include rotation in the following functional areas:
Project delivery:
Deliver time to project plan
Quality of documentation and training material
Quality of tools and applications in line with business requirements
Continuous Improvement and to drive the adoption of Google and other suite of products
Ad hoc projects and analysis
Qualifications and Experience
Matric
Driver Licence
Completed Degrees i.e. Bachelor of Information Science, BSC Computer Science, Bachelor of Business :Logistics Warehouse Management, Industrial Engineer etc
Above average communication skills (written/verbal/non-verbal)
Numerical acumen
Computer literate
Business acumen
Computer literacy – MS Office, Windows, Internet tools

Excel skills required at an advanced level.

Experience with Google Drive, and Google Sheets advantageous.
Excellent verbal and written communication skills.
Strong analytical skills.
Ability to challenge views & make rational arguments.
Ability to work on own initiative as well as in a team.
Be structured and organized.
Strong behavioural connection with values of service, relationships and teamwork
Highly developed communication skills (written / verbal / non-verbal)
Focusing our best efforts on achieving the company's objectives
Ability to form strong customer relationships at all levels
Team player / collaborative / initiative / innovative / persuasive
High energy level / self-motivated /planning and organizing
Benefits
Are you interested? Here's what you can expect when you join us.
Rentokil Initial believes in diversity and thus offers all employees opportunities and avoids discrimination in compliance with the Employment Equity Act. Our selection process will therefore give preference to suitably qualified Employment Equity candidates in order to to achieve our Employment Equity numerical targets.
Do you love to provide a valued professional service throughout your community? Do you feel like you could do the job well? Apply for the role today!