Full Time
Applications have closed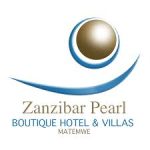 Website Zanzibar Pearl Boutique Hotel & Villas
Zanzibar Pearl Boutique Hotel & Villas is a unique ocean-front hotel in the most spectacular beach of Matemwe.
Operations / Guest Relations / Assistant Manager Job Vacancy at Zanzibar Pearl Boutique Hotel & Villas
POSITION TITLE: Operations / Guest Relations / Assistant Manager
REPORTS TO: Operation Manager
POSITION SUMMARY:
The Assistant Operation, guest relation Manager should have an excellent level of commercial awareness and can build and maintain relationships with internal and external guests. Also responsible for highlighting short/medium/long-term issues to the General manager and helping formulate solutions. Ensuring and providing flawless, upscale, professional, and high-class guest service experiences. Analyzing customer feedback and providing strategic direction to continuously improve overall rating. Responding to guests' needs and anticipating their unstated ones.implementing workflow procedures based on direction from the company's General Manager. Their duties include supervising employees during day-to-day tasks, providing customer support in escalated situations, and managing the overall workflow of a workplace.
DUTIES AND RESPONSIBILITIES:
Operation role:
Fully responsible for all aspects of all departments.
Support and work with all Head of Departments in all aspects of running this hotel.
Ensure the premises are in operative condition as per the category of the unit to receive & serve the guests.
Ensure SOP implementation in all departments and check the same during routine operational checks. Consultant /GRM guidance is to be taken wherever required.
Randomly inspecting the stores (F & B / Kitchen) to check the stock in hand (quality, par stock levels, expiry, etc) with the F & B Manager and chef.
Inspecting all departments for SOP implementation.
Inspecting all departments with their respective Managers for cleanliness, ambiance, service readiness, staff grooming & hospitality culture.
Monitor the co-ordination between all departments for smooth & efficient operations.
Assessing and reviewing customer satisfaction and service recovery process.
Meet all dept. heads to review & train the staff to upkeep the human capital.
Identifying staff learning needs and assisting with development
Providing timely and constructive feedback to all direct reports as and when required either formally or informally.
Schedule and conduct weekly / Daily meetings with employees
Be available on call 24 hours a day to resolve any urgent problems or emergencies.
Responsible for the overall management of the operation of the hotel.
Guest relation role:
·        Provide upscale guest service experiences for clients throughout their stay
·         Ensure clients are properly greeted upon their arrival.
·        Monitor daily bookings and ensure assigned rooms are prepared prior to check-in.
·        Coordinate luggage collection and storage
·        Oversee check-in and check-out procedures, including reservations.
·        Promptly address guests' requests.
·        Actively listen to and resolve complaints.
·        Coordinate and manage communication between guests and staff and follow up to ensure we resolve customer concerns.
·        Inform clients of our hotel services, including breakfast and dining options
·        Promote all hotel amenities, conveniences, and programs offered.
·        Manage guest relations team (including Receptionists and Concierges) to ensure we comply with all standards and operating procedures.
·        Appraise the team's performance and produce regular reports.
·        Liaise with Housekeepers and  Staff to provide an overall comfortable guest experience
·        Examine daily duties, assign tasks, and check on progress.
·        Analyze customer feedback from hotel guestbook and online reviews and suggest ways to improve ratings.
·        Recommend local tourist spots.
·        Establish friendly relationships with regular hotel clients
Any other duties assigned.
Operations / Guest Relations / Assistant Manager Job Vacancy at Zanzibar Pearl Boutique Hotel & Villas
SKILLS REQUIRED:
·        Highly focused, have excellent communication skills, be motivated and professional in appearance and presentation.
·        Proven work experience as a Guest Relations Manager, Hotel Manager, or similar role
·        Understanding of all hotel management best practices
·        Hands-on experience with Hotel Management Software (PMS)
·        Proficiency in English; knowledge of other languages is a plus
·        Customer service drive with outstanding communication and active listening skills
·        Excellent problem-solving and multitasking skills
·        Leadership skills along with the ability to motivate a team into high performance.
·        Ability to work flexible hours.
·        Strong sense of responsibility and a professional presentation
QUALIFICATION:
·        BSc degree in Hospitality Management, Tourism, Business Administration or relevant field
EXPERIENCE:
Minimum 3 to 4 years of work experience in a 3 to 5 Star Hotel as a Guest relation Manager, Operations Manager, or Assistant Manager.
Apply to: HR@ZANZIBARPEARL.COM