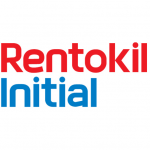 Website Rentokil Initial
Rentokil Initial provides services that protect people and enhance lives.
Description
To afford Candidates the opportunity to gain work experience and to satisfy requirements to complete their qualification. Candidates should have completed their theoretical studies and will be employed on a 8 month fixed term contract to work in our organization in order to gain work experience to satisfy requirements for a qualification.
Learning how to provide quality pest control/management service together with a qualified technician
Learning how to achieve standards of productivity as set by the company
Learning how to retain existing clients
Complying with the Rentokil Codes of Practice: Rules of conduct.
Learning how to compile necessary documentation for client and office after service is completed
Learning how to advise client on housekeeping, stacking and proofing requirements
Comply with legislation and regulations
Ensure equipment is maintained and clean at all times
Learning how to carry an adequate range of pesticides and equipment, necessary to delivery service
Ensure the usage of the correct Personal Protective Equipment
PCO Intern Job Vacancy at Rentokil Initial
Ensure company and client Health & Safety requirements are met
Must be customer focused/orientated
Ability to identify customer needs and solutions
Should display professional attitude
Must be presentable
Highly developed communication skills (Written/Verbal/Non-verbal)
Requires good time management skills to efficiently and effectively perform daily duties
Good physical health
Requirements
Matric or equivalent certificate
Theoretical Pest Courses completed without a P-Number
H&S Knowledge