Full Time
Applications have closed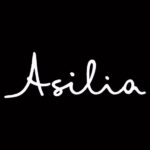 Website Asilia lodges and Camps LTD
Safari Lodges & Camps
Procurement Assistant Job Vacancy at Asilia lodges and Camps LTD
EMPLOYMENT OPPORTUNITY
COMPANY NAME:                        ASILIA LODGES AND CAMPS LTD
POSITION:                                      PROCUREMENT ASSISTANT
DEPARTMENT:                              PROCUREMENT
REPORTING TO:                             PROCUREMENT AND STORES MANAGER
At Asilia we aim to be an organization that offers Better Experiences and Strong Positive Impact
We give people joy and appreciation in iconic wildlife & wilderness areas in a way that makes a positive lasting impact on the environment and its people. Behind the scenes, we diligently build our operational, sustainable and marketing/sales capabilities and access to capital to enable scaling up the experience and impact.
As a Procurement Assistant your role is to assist the Procurement department in procuring all the services and goods a business needs to operate with cost control.
This Job Description is your guide to achieving these objectives by outlining your daily duties & responsibilities.  WE BELIEVE IN BETTER!!
DUTIES, RESPONSIBILITIES & PERFORMANCE STANDARDS
                Daily Duties
Assisting in receiving and analysing the Purchase requisitions from the user departments/Camps and acquire goods/service of the right quality, right price, at the right time, right quantity from the source within the boundaries set by the department and as per the policy.
Assisting in analyse quotations and solicitation for the price comparison from the competitive suppliers.
Assisting in preparation, expediting, and generating of Purchase orders by using the selected ERP system.
Assisting in organizing the collection of goods in the most economical way in terms of cost and time.
Assisting in stock taking and clearing any variances between actual and stock in the system.
Assisting in maintain sound co-operative relationship with other departments providing information and advice as necessary to ensure the effective operation.
Assisting in any other areas of the department as may be assigned by the Manager within reasonable limits.
View also: Procurement and Supply Management (PSM) Expert for Health Products Job Vacancy at PwC
Procurement Assistant Job Vacancy at Asilia lodges and Camps LTD
Qualification and Skills
Bachelor's Degree/Advanced Diploma in Procurement and Supply/Logistics Management or Diploma in Materials Management from a recognized Institution.
Proven work experience in a Procurement section (at least 2 years' experience).
Computer literate on MS applications, Ms Word, Ms Excel, Ms Outlook and Internet.
Attention to details and information, also must be able to work under pressure and under minimum supervision.
Ability to work under pressure and within deadlines to ensure work is completed within time.
Must be able to communicate clearly and effectively in many mediums: by email, verbally, includes listening skills and the ability to follow directions and provide feedback.
Ability to work with harmony with co-workers and flexibility to achieving the functional and company objectives with honest, integrity and trustworthy.
Must be a resident of Dar es Salaam
View also: Stores Assistant Job Vacancy at Asilia lodges and Camps LTD
How to Apply :
Please send your application and resume in only one Pdf document not later than 15th March 2023 to Jerry@asiliaafrica.com
Only shortlisted candidates will be contacted
Staff's with less than one year of employment are not qualify