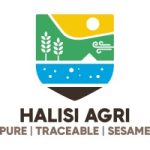 Website Halisi Agri
Halisi Agri is a company focusing on the processing of high quality sesame seeds and their derivative products for the export market.
About the job
Production Manager Job Vacancy at Halisi Agri
This is a key project management role with a highly technical focus. The Production Manager is responsible for managing sesame processing at the facility, and will drive equipment rehabilitation, calibration, and maintenance during the contract period. The PM will also oversee sourcing of raw materials, ensuring it meets required quality parameters. This will require significant problem-solving capabilities as well as hiring local talent to build an effective operational team. The Production Manager will ultimately be responsible for ensuring maximum efficiency of the machinery and that the output quality meets customer requirements.
Working with the Directors, the Production Manager will also play a key role in creating systems that can be used for continued operations.
Responsibilities and Duties
Supervision and quality control of incoming raw materials
Supervision and quality control of sesame processing operations
Lead operation, maintenance, and calibration of the machinery
Create and review SOPs for smooth flow of raw materials to final output
Scheduling and implementation of preventative maintenance
Supervising in house workshop and outsourcing of repairs if required
Assistance in local hiring and building of the technical and operational teams
Training of workers on proper operation of equipment
Reporting on operational equipment efficiency and minimizing downtime
Support Directors on managing relations with the range of government agencies relevant to the company
Ensure compliance with relevant government agencies and export standards
Financial reporting of operational expenditures
Reporting of daily activities to Directors
Engage with Directors on projects and activities that further the goals of the company
Production Manager Job Vacancy at Halisi Agri
Qualifications
No formal education is required, however the following qualifications are required:
Minimum 5 years of operational experience in a sesame operation, inclusive of equipment maintenance and commissioning
Leadership experience in an operational role (e.g., line manager, production manager)
Engineering or other technical background
Experience sourcing and processing sesame in Tanzania
English language fluency is required; working knowledge of Swahili is preferred
Commitment to seek the right answer to problems across a range of disciplines and settings
Duration: Initial contract period of 3 months consultancy – potential to extend to full time position depending on performance.
Package: Commensurate with experience
How to Apply :
Read: The Top 13 Modern CV Secrets