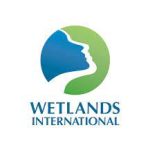 Website Wetlands International
Dedicated to the conservation and restoration of wetlands.
Programmes Officer Job Vacancy at Wetlands International
Job Description
Position : Programmes Officer- TZ
Department : Programmes
Supervised By : Programme Coordinator
Supervises : Project Officers
Location : Dar es Salaam, Tanzania
Job Purpose:
Support the Programme Coordinator in the effective management and coordination of the Wetlands Tanzania portfolio and ensure it effectively delivers against the work plan and results framework.
2.0 Reporting Lines:
This role reports to the Programme Coordinator.
3.0 Work Relationship:
3.1 Internal Context:
 Within Wetlands International Eastern Africa, the holder of this position relates with the Programme Coordinator, Project Officers, Finance and Operations Officer, Regional Programme Officer, Regional Policy and Advocacy Officer, Regional Communications Officer
3.2 External Context
Outside of WIEA, the holder of this position shall relate with local and national authorities, partners, donors, community members and leadership.
4.0 Key Responsibilities
Support community mobilization for effective implementation of Wetlands Tanzania initiatives.
Assist the Project Officer in coordinating the implementation of the project with the other CSOs.
Undertake participatory natural resource management in consultation with the local communities and other key relevant stakeholders.
Contribute to drafting of progress reports for the donors and Wetlands International network.
Liaise with project partners and teams with a view of ensuring high quality deliverables and outcomes.
Undertake logistical and administrative tasks related to project implementation including organizing project meetings and events, preparation and dissemination of meeting minutes, materials and results.
Contribute to development of bankable conservation proposals as part of the wider resource mobilisation strategy.
To raise awareness about the project and come up with ideas for alternatives livelihood activities.
Build good relationships with key stakeholders and partners. example TFS, local government and community.
Coordinate field activities.
Preparation of work plan and budget.
Manage day-to-day site operations of all projects.
Prepare and present periodic technical reports on the progress of implementation of project activities including timely donor reporting in the designated area.
Carry out relevant tasks on request and agreement with line manager.
Perform any other related tasks as assigned by the supervisor
5.0 Key Performance Indicators
Assist in setting up of the program system.
Contribute to the progress reports.
Undertake in preparation of different events, trainings and workshops that create awareness on mangrove importance and value (their restoration, regeneration and conservation).
Support community mobilization in the program.
Liaise with project partners and teams with a view of ensuring high quality deliverables and outcomes.
Timely completion of tasks.
Build good relationships with others.
Self-improvement e.g., attending online courses, reading articles and improvement in report writing.
6.0 Qualification, Experience & Skills
6.1 Professional Qualifications
Bachelor's Degree in Conservation, Natural Resource Management, Environmental science, forestry, water resources or terrestrial ecology or related field.  A social development or community development degree with experience in Natural resource management will be considered.
6.2 Relevant Experience
Minimum working experience of six (6) years in natural resources management in an NGO
Demonstrated knowledge and experience in project management and partner relations
Ability to work independently as part of multi-cultural teams in an international environment;
Proven track record in a similar position in the NGO sector in Eastern Africa;
6.3 Essential Competencies
Strong leadership skills and demonstrated ability in team management and collaboration;
Excellent verbal and communication skills; good command of English and/or Swahili will be an added advantage;
Good project management skills.
Great report writing skills
Experience in proposal writing
Excellent organizational and networking skills, team-oriented attitude and ability to work as part of a team.
Self-management.
Programmes Officer Job Vacancy at Wetlands International
APPLICATION PROCEDURES
Candidates should apply by sending the followings as 1 PDF file:
1) An updated Curriculum Vitae, (mandatory)
2) A motivation letter including one-page summary of experience (mandatory)
3)  Expected Remuneration including Benefits (Gross in TZS) (Mandatory)
4) Names and contact details of three professional referees (Mandatory).
We invite you to apply by emailing your application to hreastafrica@wetlands-eafrica.org  not later than 15th November 2023 with the subject Application for Programmes Officer-TZ'
Female candidates are highly encouraged to apply.
Only shortlisted candidates shall be contacted.