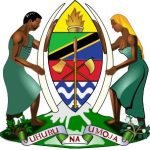 Website Sokoine Regional Referral Hospital
Sokoine is among 28 Regional Referral Hospitals appointed from the Government Gazette 46 of 12th November 2010.
Project Coordinator Job Vacancy at Sokoine Regional Referral Hospital
Background Of Sokoine Regional Referral Hospital
Sokoine is among 28 Regional Referral Hospitals appointed from the Government Gazette 46 of 12th November 2010. Before October 2018 it was under President's Office, Regional Administration and Local Government. By Presidential announcement it was shifted to operate under the Ministry of Health.  Sokoine Regional Referral Hospital is a Government hospital serving the Population of 1.2 million. The project is aiming to implementations the following activities:-
Construction of 22 ramps in the Eye Department at Sokoine RRH and to 21 health facilities in Lindi.
Capacity building through Training of medical staff in Ophthalmological Department (Long and Short courses)
Conduct outreach of eye screening visits and surgical camps (both Children and Adults).
Procurement of Ophthalmological equipment at the Primary level and Regional Referral Hospital
Procurement of Low vision aid, hearing aid for Inclusive and vulnerable People and those with disabilities.
Sokoine-Regional Referral-Hospital in Collaboration with CBM International would like to recruit two positions; One Project coordinator and One Accountant. The purpose of these positions is to ensure effective and efficient implementation of Comprehensive Eye Care programmed under department of Ophthalmology.
VACANCY ANNOUNCEMENTS
TITTLE:                     Project Coordinator (1)
DEPARTMENT:        Department of Ophthalmology
LOCATION:              Sokoine Regional Referral Hospital
JOB TYPE:               Full Time  
DURATION:  Employment Contract will be 48 months, with possibility to extend depending on the availability of funds
TITTLE: Project Coordinator.
Responsibilities:
The following is a list of the major responsibilities of the Project Coordinator.
Ensure effective and efficient implementation of the comprehensive Inclusive eye healthy services in Lindi region and the project in general, in accordance with the activities stipulated in the project contract between Sokoine Regional Referral Hospital and CBM International
Establish and monitor implementation schedules and cost plans.
Under the supervision of the Sokoine Reginal Referral Hospital project Leader and in collaboration with other senior financial personnel, prepare and monitor project budgets and cash flow projections.
Will work hand in hand with National Eye Care Coordinator to spearhead the project activities
Monitoring and supervisions Project activities shall be done in collaboration with National Eye Care Coordinator as leading supervisor
In close collaboration with the related staff from Sokoine- RR-Hospital, the Project Coordinator shall fulfil the following duties and Responsibilities.
To identify and build relationships with key stakeholders and decisions makers, ensuring their expectations and involvement is effectively managed.
To communicate effectively and appropriately regarding key messaging about the program to ensure clear understanding.
To set and manage timelines and budgets for the program.
To organize and facilitate workshops to meet their objectives.
To create documentation to aid communication on key issues, events, presentations and reporting.
To monitor the trend of activities implementation, identify program challenges and spot anomalies and communicate back to project leader and CBM for improvement.
To prepare program outreaches
To support relationships with implementing teams/users in-country.
To understand Admin settings, users, data, reporting and other functions.
To lead facilitation of Implementation Team in Training.
To support the smooth running of the program from a programmatic stand-point liaising with the Project Lead and users.
To lead facilitation of Iteration Reviews.
To facilitate screeners and health staff to participate in continuous improvement processes including training.
To write and submit quarterly, semi –annual and annual reports
Project Coordinator Job Vacancy at Sokoine Regional Referral Hospital
Qualifications and Experience
Holder of Bachelor          Degree             in         Project Management, Business Administration/Management/Social Sciences or its equivalent qualification from a recognized University/Institution
A Master Degree in the field mentioned above is a definite advantage
Minimum of 3 years' experience in Project/Program Management within a reputable development organization
Proven experience in project monitoring and budget control
Proven competence in project report writing (Narrative and Statistical)
Experience in procurement of goods and services
Financial management background as a plus
Skills on M&E
 Required skills and attributes for Project Coordinator:
The key skills and attributes identified for the role of Project Coordinator which is essential and desirable:
Able to manage and develop relationships with high level NGO, government and other stakeholders with confidence
Relevant experience implementing projects in eye health and other public health sectors
Ability to collaborate with teams in remote locations, communicating efficiently in English and both written and verbally
Ability to execute planning and change management
Aptitude for problem solving, good prioritization skills, high organized & focused
Experience and aptitude to organize and facilitate Stakeholder meetings and workshops Extensive experience in data analysis, evidence gathering and knowledge management
 Mode of Application:
Applications should be addressed to the Hospital Director Sokoine RRH address as above, accompanied by certified relevant certificates, Curriculum vitae, names and Telephone numbers of referees.
The application can be submitted by email: Email: Sokoinerrh@afya.go.tz
 Only short-listed candidates will be contacted for interview.
 The deadline for submitting the application is 30 May 2023.