Full Time
Applications have closed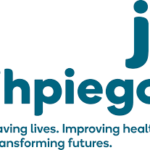 Website Jhpiego
Jhpiego is a nonprofit organization for international health affiliated with Johns Hopkins University.
Project Driver Job Vacancy at Jhpiego
Overview
The Project Driver (PD) provides dedicated transport and logistics support to the project team. The PD will be assigned to operate and maintain a clean motor vehicle in good working condition, be available for approved activities to transport staff and property safely and on schedule, and support the team during travel and route planning. The PD will ensure compliance with USAID, JHU and Jhpiego motor vehicle operation and fuel card use policies and observes road safety requirements in accordance with the Tanzania Road Traffic Act and other driving directives. The PD will coordinate with his/her supervisor, the designated RISE lead driver and the Jhpiego Transport Office on transport maintenance and repair and if alternative transport is necessary.
The position will be based in Iringa, Morogoro, Njombe, Singida and Tabora regions This position will be closed on 1st September 2023. Responsibilities

Provide dedicated transport services to staff and visitors for pre-approved activities making sure to balance safety and efficiency to reach destination.
Operate assigned motor vehicle, fuel card, gadgets and accessories for approved purposes only in compliance with applicable internal and external policies.
Contribute to route planning including departure, travel time and arrival to ensure safety, efficiency and compliance with vehicle speed and parking policies.
Ensure assigned motor vehicle is maintained in good, clean working condition, and is road worthy in accordance with the Tanzania Road Traffic Act.
Maintain updated documentation of vehicle use and fueling with required signatures and receipts, reconcile fuel use and submit reports on time.
Support photocopying, organizing, packing and setting materials required for meetings and trainings against a checklist provided by the activity lead.
Support receipt of commodities from appointed points of collection, delivery per distribution plan and administer required delivery documentation.
Administer daily registration of staff and participants using required digital and paper formats during supported meetings or trainings led by Jhpiego.
Assist with inspecting motor vehicle(s) hired to support planned activities, advice on suitability, and orient driver(s) on documentation and reporting.
Perform other duties assigned from time-to-time by your supervisor.
Required Qualifications

Valid class "C" driving license. Certificate of Advanced Driver's Grade Two (VIP) from the National Institute of Transport (NIT) an added advantage.
Basic knowledge of vehicle mechanics preferred.
At least 5 years' driving experience. Experience working with INGO desirable.
Experience supporting large donor-funded health programs involving long and frequent travelling assignments. Experience working in VMMC activity desirable.
Experience working in Iringa, Morogoro, Njombe, Singida or Tabora regions an added advantage.
Ability to communicate effectively in Kiswahili and English.
Field oriented and comfortable working with multi-disciplinary teams, able to contribute to teamwork and interact with staff at all levels including government officials.
Strong change management, results oriented and decision making skills.
Demonstrated self-management (i.e. motivation, dealing with pressure, adaptability, diplomacy).
Basic knowledge of MS Office (email, Internet, Word).
Willingness to live in Iringa, Morogoro, Njombe, Singida or Tabora regions.
Ability and willingness to travel up to 70% time .
Project Driver Job Vacancy at Jhpiego
Skills And Specifications

Ability to establish and maintain effective working relationships with internal and external customers those contacted during work.
Good level of computer literacy, conversant with all Microsoft products.
Jhpiego offers competitive salaries and a comprehensive employee benefits package.
Please apply at www.jobs-jhpiego.icims.com
Applicants must submit a single document for upload to include: cover letter, resume, references, and salary history.
For further information about Jhpiego, visit our website at www.jhpiego.org
Note: The successful candidate selected for this position will be subject to a pre-employment background investigation.