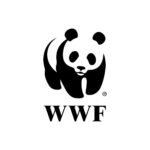 Website WWF
World Wide Fund for Nature - Tanzania Office
Project Officer Job Vacancy at WWF
TERMS OF REFERENCE
Position: Project Officer- Mangrove Ecosystem
Programme: Bengo Project
Reports to:  Marine Coordinator
Supervises: Intern
Location:  TPD (Dar es Salaam)
BACKGROUND:
The WWF (World Wide Fund for Nature) Tanzania, an international conservation organization, is seeking for a Project Officer to serve for "Sustainable Use of Mangroves in the Western Indian Ocean Region (BENGO) project. The project is part of the regional project (Tanzania, Kenya and Madagascar) to ensure the coastal communities in Tanzania, Kenya, Madagascar conserve and manage mangroves, and have sustainable livelihoods because of enabling policy frameworks and strong civil society support. The implementation arrangement will consider four main aspects: (i) Sustainable collaborative mangrove management (ii) Sustainable livelihoods (iii) Enabling structural framework and policy advocacy (iv) Shared learning. The project will finally contribute to sustaining valuable mangrove ecosystems in the Western Indian Ocean (WIO) region in an effort to restore biodiversity, protect coastal communities, and mitigate against the impacts of climate change. Some of the project key outputs are: (i) Community-based organizations are functioning and have the capacity to engage with government agencies (ii) Economically viable sustainable livelihood options are piloted, and communities are capacitated to practice sustainable livelihoods (iii) Technical government staff, scientists and civil society stakeholders develop a draft Regional Mangrove Action Plan and submit it to the Nairobi Convention Secretariat for consideration in the next Conference of Parties (COP) and  (iv) Knowledge products on lessons learnt and best practices on community participation in mangrove management and sustainable livelihoods are available and are being shared with relevant stakeholders, such as government agencies, CSO practitioners and CBOs. The project will also contribute to deliver for TCO Conservation Strategic Plan and other related regional initiatives under WWF South-West Indian Ocean (SWIO) and Northern Mozambique Channel (NMCi) regional portfolios.
MAJOR DUTIES AND RESPONSIBILITIES
Provide technical input on the planning, design and implementation of "Bengo project" to improve the sustainability of mangrove habitats and species under threat;
Lead in project management, reporting, monitoring and evaluation as needed;
Supports implementation of marine programme and WWF TCO Conservation Strategic Plan (CSP) and programme strategic objectives especially on mangrove habitats and species;
Develop and implement integrated conservation planning approaches and provide technical guidance on mangrove ecological and livelihood values in the project area;
Prepare and monitor the implementation of contracts with third parties and partner institutions in collaboration with the Programme Coordinator;
Interact with Government officials especially the District Authorities, Tanzania Forest Reserve (TFS), National Environmental Management Council (NEMC), relevant NGOs, CBOs and the mangrove communities; Build capacity and demonstrate sustainable community-based management practices through existing community-led initiatives and frameworks through Village Natural Resources Committee (VNRC), Beach Management Units (BMUs) and related rural user groups;
Support community-based enterprises development that incentivizes sustainable mangrove management practices; Support review, development and implementation of applicable legislative and regulatory frameworks (e.g. bylaws) relevant for mangrove communities (VNRCs) and government agencies (main laws) for optimization of conservation opportunities;
Produce semi-annual, annual technical progress reports, field reports and any other reports (e.g. monthly snapshot, field stories) as may be required;
Co-ordinate exchange visits, trainings and capacity-building related to mangrove restoration and management for coastal communities, district staff, NGOs, CBOs and related rural user groups;
Collaborate with WIO Mangrove Network (WIOMN) secretariat and WWF TCO marine programme partner organizations and community user groups and associations;
Develop communication materials and stories in collaboration with programme communication officer and TCO communication manager;
Develop project Monitoring and Evaluation baseline as well as M&E plan under the support of Programme Monitoring and Learning Officer;
Represent WWF TCO and Marine Programme in various meetings and conferences as appropriate for project and enhancement of personal capacities;
Work in variable weather conditions, at remote locations, on difficult and hazardous terrain, and under physically demanding circumstances is highly considered; (q) Frequent travel domestically, regionally and internationally, evening and weekends;
Carry other duties as may be required by Marine Programme Coordinator and/or the WWF TCO Conservation Manager.
REQUIRED QUALIFICATION
Minimum Bachelor's degree (Bachelor or similar level) in a subject relevant to Environmental conservation (marine science, social studies etc) or equivalent work experience in the coastal marine conservation field (2 – 3 years); At least three years' experience working in mangrove management and/or project management in addition to above required degree or work equivalent; Master's degree on the above qualifications is an added advantage; Experience in working with bilateral and multilateral donors; Experience in mangrove marine resource management, sustainable coastal livelihoods will be an added advantage; Understanding of, and sensitivity towards, the culture and livelihoods' context of rural mangrove coastal communities in Tanzania is highly considered.
Project Officer Job Vacancy at WWF
ADDITIONAL INFORMATION:
Applications must include a complete Cover Letter & CV with full contact details of three referees and should be addressed to the People & Culture Manager, via email to: hresources@wwftz.org by Tuesday, 25th April 2023 at 4:30 pm. Only the shortlisted candidates will be contacted.
WWF is an equal opportunity organization and has a principle of zero tolerance for fraud and corruption, if you encounter such an incident, then report by sending an email to fcci@wwftz.org