Full Time
Applications have closed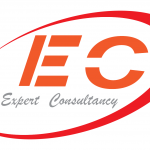 Website Expert Consultancy
Strategy HR & Management Solutions Consulting firm.
We are currently looking to hire for the above position for our client operating Lodge and Luxury Camps in Serengeti National park.
Position Summary:
The Purchasing & Planning manage all aspects involving prepared culture media stock demand vs stock availability, production planning and procurement of materials and services and for the lodge/camps operation, maintaining reliable and cost competitive sources of supply.
Key Responsibilities:
v Manage the Procurement process for lodge and camps at an economical cost. Responsible for the purchasing budget as set by the Lodge/Camp manager.
v Resolve issues with Vendors
v Execute and manage contracts with suppliers, in accordance with Lodge guidelines, to optimize service, quality and cost
v Develop and drive cost reduction/operation programs consistent with the objectives set by the Lodge/Camps leadership
v Manages store operation planning and scheduling as determined by customer orders
v Manages stock levels of product, raw materials and goods in order to ensure uninterrupted operation of supply to customers.
v Plans, organizes and manages accurate monthly stock counts of goods stock and annual (or at intervals requested by the Lodge/Camps leadership) stock counts of goods, services and others materials required.
v Responsible for a sourcing savings tracking system to provide sourcing data for Monthly Operation Reviews and Quarterly Operation Reviews.
v Establishes common benchmarks and conducts regular reviews of purchasing processes to ensure best practices are driven
v Providing meaningful and timely reports with regard to KPI's, including feedback at Tier meetings
v In conjunction with our Vendors, develop, implement, and track programs for improving Vendor selection, quality, delivery and performance, and total ownership to ensure that Vendor performance standards are met.
v Create Operation processes around lean sourcing, supplier evaluation, price inflation management and supplier risk management.
v Improve the functional excellence of the sourcing practices, particularly with respect to food Sourcing, to achieve supplier rationalization and reduction in transactions
v Represent the Purchasing Department at internal meetings, Divisional meetings and Supplier meetings
v Manage purchasing involvement in the Lodge process
Purchasing Manager Job Vacancy at Expert Consultancy
Additional Responsibilities:
v Own staffing, development and performance management including coaching, training and qualification of department teams to ensure the acquisition of all necessary skills to operate, maintain, changeover and troubleshoot autonomously in a safe and quality manner.
v Take accountability for the results of the department, and responsibility for the decisions made.
v Establish and maintain the standards for your department for safety, quality, appearance, attendance/cover, and other operating systems.
v Set daily direction for your departments by effectively leading tiered meetings, including leading the Tier reviews.
v Most importantly, you must motivate the individuals within department, and develop them into a strong, autonomous and engaged team
Minimum Requirements/Qualifications:
v Certified Purchasing Manager or similar relevant qualification is essential
v 4- 6 years' experience in Procurement
v Commercially, legally & fiscally astute
v Demonstrated ability to take initiative and exercise astute business judgement to drive performance
v Ability to coach and mentor other people and influence direction
v Ability to communicate complex issues in an easy-to-understand manner
v Strong Project Management Skills, including the ability to initiate projects
v Drive for Results – High level of technical and leadership skills and the ability to train/coach others.
v Decision Quality – Attention to detail and a systematic approach.
v Role Model Leader – Hands on approach and flexible attitude to daily work/responsibilities, ability to lead by example
v Problem Solving -Effective in technical and organizational troubleshooting to root cause.
v Communicates Openly – able to communicate effectively within and between teams and is effective in giving and receiving/acting upon feedback.
v The ideal candidate for this position will need to be self-starting, focused on developing their personal and technical skills and should also be able to demonstrate leadership skills/capabilities.
v Extensive knowledge of Pastel and/or SAP applications and its wider capabilities in
v Procurement applications
v Excellent computer skills with a good depth of application knowledge
Apply:
If you meet the above requirements kindly send your application clearly indicating "Purchasing Manager Vacancy:" on the subject line on before 15th September, 2022 application@expertconsultancy.co.tz