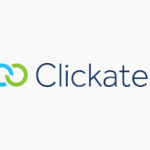 Website Clickatell
Clickatell is a global technology company and innovator in mobile messaging, engagement, and commerce.
Release Coordinator Job Vacancy at Clickatell


Product & Development
Full time
Description
We Are Setting The Pace
Clickatell is a world-class Chat Commerce company, ambitious to stay ahead of its competitors. We build our own culture in which we dream big and stay busy doing the right things.  We need people who can understand the bigger picture and who connect the dots to achieve success.  In our agile and demanding environment, you will have to ask the right questions and take the smart risk.
We call ourselves Champions. Why Champions? Because it's not only about what they have done, but also for what they are going to do.  The way they are going to drive our organization forward and deliver solutions to our customers.  Watch this space as we blaze a new path while expanding across the globe.
Purpose
As part of the technical operations team, this individual will be accountable for assisting the technical operations manager with monitoring and managing day to day technology related operations as well as general release management. This individual will play an important role in the coordination, delivery and communication of software releases across multiple products.
We Do The Right Things
Responsibilities of the Role
Provide stakeholders with status updates and resolution times for issues that have been escalated into the technology department.
Assist the Technical Operations Manager with day-to-day coordination of production issues and stakeholder requests.
Work closely with QA and development teams to assist with the packaging and preparation of a release.
Assist with identifying problems in operational and release processes and resolve them in a quickly and timely manner.
Assist with the maintenance of clear and accurate release documentation.
Coordinate with developers and infrastructure engineers to ensure that they have all the information they need in order to fulfil their release related activities.
Assist the Technical Operations Manager with release scheduling and communication.
Release Coordinator Job Vacancy at Clickatell
Requirements
We Are On A Learning Journey
Requirements of the Role
Degree or qualification in a related filed such as project or development management
Work Experience
Basic to intermediate understanding of web-based technologies and/or prior experience in the role of system administration, development, desktop support, networking or experience with troubleshooting hardware and software will be advantageous.
Experienced with ticketing and documentation systems, such as Jira and Confluence is advantageous.
2-5 years' experience in a related role, such as Project administration, technical project management or Software development lead.
A minimum of 2-3 years' experience in an Agile/Scrum related role is preferable
Knowledge and Ability
Good communication abilities – both written and verbal
Good time management and prioritization skills
Quick learner to new systems
Pro active thinker and go getter
Ability to multi-task and context switch whilst still paying attention to details
A Bit About You
You are a highflyer with the ability and desire to achieve. You have a razor-focus on implementing the plans aligned to your team goals and aim to exceed every expectation. You take the brief and produce solutions that are practical, smart and ready to implement. You embrace change that is coming and make recommendations for process improvement. You seek opportunities to connect with others to bring plans together and deliver. You are able to be analytical and follow a logical process to make the right decisions. You have the eye for detail, accuracy and spotting mistakes. You value teamwork and keep an open-mind to ensure you are flexible and adaptable. You have exceptional communication skills and manage your time and priorities like a pro.
Benefits
Why You Should Join
Perks of the Role
Medical Aid contribution
Pension fund contribution
Quarterly performance incentive bonus
Risk benefit company contributions
Reimbursable communications allowance for internet and mobile phone bills
Half-day off on your birthday
5 personal days leave a year, over and above your annual leave
Remote Working (our offices are currently open for essential use only due to COVID-19)
Home office set-up with laptop, monitor and other related items
Stronger Together
Clickatell is unequivocally committed to Diversity, Inclusion and Belonging. We believe that we are stronger together and that sameness limits our thinking and our opportunities. You are welcome at Clickatell for who you are, no matter where you come from or what you choose to believe. Our platform is for everyone, and so is our workplace. But it isn't just about a whole lot of different people working together all having their say – it is about us creating a place where we all feel that we belong. It's in our differences that we will find the power to keep revolutionizing the way the world uses chat technology.