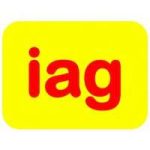 Website Invade Agro Ltd
Established in October 1851, By Merchant—Sheth Giga Ram Chotalia.
Sales Officers Job Vacancies at Invade Agro Ltd – 2 Positions
Invade Agro Limited is looking for experienced and smart Sales Officers to Join the company. They will be responsible for leading and coordinating the day-to-day activities of sales, develop and implement effective sales strategies and sales targets, review current market trends and competitor offerings, address customer queries and help them make the right purchasing decisions, maintain long-term customer relations and, prepare and present accurate and detailed sales reports.
Job description.
• To provide leadership and focus for Sales colleagues in order to create an effective sales force, achieve or exceed sales target.
• Coordinating sales efforts.
• Develop and implement a sales strategy to meet the company's objectives.
• Identify and pursue new business opportunities, including B2B sales and projects/tenders.
• Control and manage budgeted and unbudgeted sales expenses.
• Introduce innovative ways of selling.
• Motivate sales colleagues to achieve high sales targets.
• Communicate job requirements to all sales colleagues, ensure that these basic requirements are met and that sales colleagues are held accountable for their job responsibilities.
• Develop and maintain a thorough understanding of the market, including competition, customer needs, and industry trends.
• Hold monthly branch sales and service meetings where excellence is recognized and celebrated.
• Conducting regular quarterly performance reviews with Sales colleagues to monitor development and career path.
Qualifications required.
• Bachelor's degree in Sales and marketing or other related field.
• Not less than 4 years of experience in sales, preferably in the Agribusiness industry.
• Experience working with Agribusiness companies and government will be given priority.
• Proven track record of driving sales growth and meeting targets.
Sales Officers Job Vacancies at Invade Agro Ltd – 2 Positions
Knowledge, skills and abilities required.
• B2B sales. • Strong communication and
• Cross Sales and up sales. interpersonal skills.
• Revenue Targets. Ability to work independently and as
• Team Management. part of a team.
• Revenue generation . Strong organizational and time
• Revenue growth . management skills.
• Creative and strategist Knowledge of the local market and customer needs.
• Leadership.
• Computer literacy Data entry
• Fluency in English and Swahili
• Strong numerical skills language is required.
• Strong influence and negotiation
skills.
• Time management skills .
• Flexibility .
• Problem solving skills.
General conditions for applicants.
All interested and qualified applicants must send a Cover letter, CV, copies of academic certificates and copy of birth certificate or national identity card in one PDF document.
How to Apply :
All applications should be sent through email info@iag.ag , the subject must be "APPLICATION FOR SALES OFFICER". The deadline for application is 12 May 2023.
only shortlisted candidates will be contacted.
To apply for this job email your details to info@iag.ag