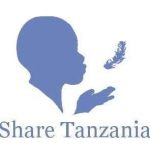 Website Share Tanzania
Share Tanzania is a charity operating in rural Tanzania, supporting children in need.
Security Guard Job Vacancy at  Share Tanzania
Description
Organization name: Share Tanzania
Job Title: Security guard
Location: Uchira Kilimanjaro
Date published: 13/03/2023
Application deadline: 18/03/2023
About Share Tanzania
Share Tanzania is a registered NGO in Tanzania which started its operations in year 2021 and situated in Uchira village _ Moshi DC, in the foot hills of Mount Kilimanjaro. Here at Share Tanzania we believe that a solution to many of the issues we see ourselves and others facing on earth, lay in the simple action of sharing, sharing our time, resources, love and ideas can help to heal a great deal in this world. Our Mission Statement is to ensure children in crisis find a safe, and loving home.
Job description:
To monitor all parking areas
To keep record of all visitors in a log book.
Securing premises and personnel by patrolling property.
Monitoring surveillance equipment and inspecting buildings and equipment.
To permit or to prohibit entrance of staff  and non staff  in the NGO premises
Inspect windows, doors and gate to ensure locks are in place and working
Prevents losses and damage any property owned by the NGO; by reporting irregularities and  informing to the entitled supervisor
Responsible for protecting  lives and property of the organization
View also: Assistant Security Manager – Operations Job Vacancy at Unilever – Tanzania
Security Guard Job Vacancy at  Share Tanzania
Qualifications
Willingness  and ready  to work in a flexibility roster 7 days  a week
Three years of experience in the as a security guard.
Relatively physical fit and stamina to work long hours
High level of self motivation and commitment
Team working with strong communication skills is highly recommended
View also: Bodyguard Coordinator Job Vacancy at the US Embassy Dar es Salaam – TZS 29.5M Per Year
To apply
Read: The Top 13 Modern CV Secrets
Interested candidate for the above position should submit an application letter indicate clearly the position applied for, a detailed copy of their CV's, names and contacts information [email address and telephone numbers] of three referees.

Application dead line should be Saturday 18th March 2023 through email augustina@sharetanzania.com