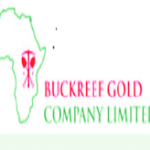 Buckreef Gold Mining Company Limited
The Buckreef Project is fully licensed for mining and the extraction of gold.
Security Superintendent Job Vacancy at Buckreef Gold Mining Company Limited
JOB VACANCIES
Buckreef Gold Mining Company Limited is a Joint Venture Company between TRX Gold Corporation and the Government of the United Republic of Tanzania through the State Mining Corporation (STAMICO). The company is located in the Geita Region and operates under a Special Mining License SML 04/1992.
POST: Security Superintendent
POSITION DESCRIPTION
Buckreef Gold is seeking to recruit a Security Superintendent to work together with the Management of the Company. We are looking for a self-motivated and results-driven Security qualified person to manage Security department at the Buckreef Site and to develop and implement an effective security plan. The duties of the Security Superintendent are described below.
Job Title: Security Superintendent
Contract Type: Full Time
Department: HSSE
Work Schedule: 6weeks on/ 2 weeks off
Appointing Authority: General Manager
Listed Date: 13th April 2023
Reports to: BUCKREEF Management
The successful candidate for this role should possess excellent communication skills, knowledge of the mining business and in particular security in mines operations. He/She should possess strong leadership qualities.
Duties And Responsibilities
Assess risks, threats, and vulnerabilities of the mine site.
Control budgets for security operations and monitor expenses.
Develop and implement security policies, protocols, and procedures.
Organize and carry out the close protection of mine site employees.
Plan and coordinate security operations for specific events.
Coordinate staff when responding to emergencies and alarms.
Review reports on incidents and breaches.
Investigate and resolve issues.
Create reports for management on security status.
Analyse data to form proposals for improvements (e.g., implementation of new technology)
Ensure that all the contractor hired or offered the job is in accordance with the highest ethical and Human Rights standards.
Develop and maintain good relations with local law enforcement and government security services in the locations around the mine site.
Maintain and manage the security contractor.
Carry out security training sessions for employees.
Attend meetings with other managers to determine operational needs.
Any other related duty assigns by your supervisor.
Qualifications (Qualifications and skills)
Bachelor's Degree (any)
Relevant qualification in Security Management.
Languages: English and Swahili
View also: Security Manager – Tanzania Job Vacancy at Control Risks
Security Superintendent Job Vacancy at Buckreef Gold Mining Company Limited
Experience
Minimum of 8 years working experience as a Senior Officer in a Mining Operation (preferably on a gold mine)
Skills/Knowledge Requirement
Computer literate in MS Office suite.
General understanding of reporting systems
Time management, scheduling, and planning.
Report writing and budgeting.
HOW TO APPLY:
Read: A Guide to Writing Great Cover Letters
Applicants are invited to submit their CV's/Resume's, submissions should adhere to the following guideline:
Filename should be in this format: CV – YOUR FULL NAME
Write the words "Security Superintendent/Construction Superintendent" in the subject of your email.
Send your application via e-mail to: HR@buckreef.co.tz If you are not contacted by Buckreef Gold Company LTD within thirty (30) days after the closing date, you should consider your application as unsuccessful. Shortlisted candidates may be subjected to any of the following: security clearance: competency assessment: physical capability assessment, reference checking. Please forward your applications before 29th April 2023.
BEWARE OF CONMEN! Buckreef Gold does not receive money in exchange for a job position. Should you be asked for money in exchange for a job offer or suspect such activity, please report this immediately to Buckreef Management.