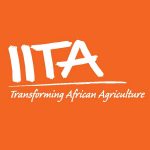 Website IITA
International Institute of Tropical Agriculture
Seed Systems Research Associate Job Vacancy at IITA
POSITION ANNOUNCEMENT
Seed Systems Research Associate
The International Institute of Tropical Agriculture (IITA) is a not-for-profit institution that generates agricultural innovations to meet Africa's most pressing challenges of hunger, malnutrition, poverty, and natural resource degradation. Working with various partners across sub-Saharan Africa, we improve livelihoods, enhance food and nutrition security, increase employment, and preserve natural resource integrity. IITA is a member of CGIAR, a global agriculture research partnership for a food secure future. Please visit https://www.iita.org/ for more information about IITA.
IITA is looking for a suitably qualified person to fill the vacancy of the Seed Systems Research Associate. Position Summary:
The PROSSIVA Seed Systems Research Associate (SRA) will work with the project team of the Programme for Seed System Innovation for Vegetatively propagated crops (VPCs) in Africa (PROSSIVA) from IITA- Dar es Salaam, Tanzania. The primary research focus for the SRA will be Tanzania, but she/he will also be expected to contribute to PROSSIVA activities in the other project target countries in East Africa, including Rwanda and Uganda. The SRA will work primarily with the Cross-Cutting Component of the project but will also engage with other Component teams and with the various partner institutions involved in the project.
Duty Station: This is a Nationally Recruited Position. The incumbent will be based in Dar es Salaam, Tanzania, but there will be a requirement for local and international travel.
Core Responsibilities:
Provide technical and administrative support on implementation of PROSSIVA project activities in East Africa, particularly for the Cross-Cutting Component.
Work with the PROSSIVA project team and partners to review VPC seed quality management procedures in target countries and make recommendations for improving current systems.
Identify opportunities to improve the application of point-of-care diagnostics for VPC seed systems.
Evaluate the potential for the expanded use of decentralized seed quality management systems for VPCs in East Africa, building on current experience from cassava.
Support research in East Africa to identify methods to increase participation of informal seed system actors in the formal system.
Partner with NGOs to design and implement studies to quantify the benefits of combining multiple VPC crops in small-scale seed businesses.
Provide quarterly update reports to the Project Management Team on progress in PROSSIVA seed system development work and compile Cross Cutting Component reports.
Analyse and write up research, and work with project colleagues to publish in various formats (reports, blogs, journal publications etc)
Assist in building and maintaining good relationships with PROSSIVA partners in Tanzania (TARI and TOSCI) but also in the wider East Africa region (including Rwanda and Uganda). Assure effective linkages with the BASICS-II Project in Tanzania.
Perform all other related duties that may be assigned from time to time by the supervisor.
Qualification, Experience and Key Skills
Master's degree in biological or agricultural science, preferably including course units and/or practical experience in crop protection, molecular diagnostics, and agricultural seed systems.
Minimum of three years of work and/or research experience following completion of a postgraduate degree.
Have excellent writing and oral communication skills in English for efficient communication with diverse project implementing partners and reporting.
Be proficient in MS-Office (Word, Excel, PowerPoint, Outlook), and be familiar with teleconferencing applications (such as Zoom and MS Teams), and preferably also in software applications for statistical analysis, such as SAS, SPSS, or R.
Be well organized, able to multitask and work under pressure to meet deadlines with keen attention to detail.
Have a positive attitude, strong team spirit and the ability to develop constructive research collaborations with individuals and institutions with a diverse set of backgrounds and geographies.
The successful candidate will preferably have experience of publishing in peer-reviewed scientific journal articles which are recognized by the Thomson indexing system (https://mjl.clarivate.com/search-results)
A sound knowledge of agricultural systems in sub-Saharan Africa, preferably also with some experience of working with farmers.
Seed Systems Research Associate Job Vacancy at IITA
General information:
The initial contract for the position is for two years: renewable subject to performance and availability of funds. This is a nationally recruited position and IITA offers a competitive remuneration package.
Applications:
Applications including curriculum vitae, copies of certificates, telephone number, email address, and names and addresses of two referees should be sent to the Country Representative, IITA-Tanzania, Plot No. 25, Mwenge – Coca-Cola Road, Mikocheni Industrial Area P.O. Box 34441, Dar es Salaam, Tanzania or by email to IITA-Tanzania@cgiar.org
Applicants are requested to please indicate the reference number for the position as indicated on the heading of the announcement in your application as well as on the subject of your email if sending by email. If sending by post or hand delivery, please indicate the reference number on your application as well as on the left-hand side of your envelope. Please note that any applications without the reference indicated will be automatically disqualified.
Closing date: Friday May 26th. Please note that only shortlisted candidates will be contacted.