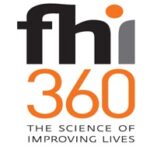 Website FHI 360
FHI 360 is a nonprofit human development organization based in North Carolina.
Senior Finance Officer Job Vacancy at FHI 360
FHI 360 is a nonprofit human development organization dedicated to improving lives in lasting ways by advancing integrated, locally driven solutions. Our staff includes experts in Health, Education, Nutrition, Environment, Economic Development, Civil Society, Gender, Youth, Research and Technology; creating a unique mix of capabilities to address today's interrelated development challenges. FHI 360 serves more than 60 countries, all 50 U.S. states and all U.S. territories.
EpiC Botswana Project Description:
Meeting Targets and Maintaining Epidemic Control (EpiC) is a five-year global project (with a period of performance from April 15, 2019, to April 14, 2024) funded by the U.S. President's Emergency Plan for AIDS Relief (PEPFAR) and the U.S. Agency for International Development (USAID). EpiC Botswana's support is built on the successful investments in Key populations (KP) programming from the USAID-funded, FHI 360-led Linkages Across the Continuum of HIV Services for Key Populations Affected by HIV (LINKAGES) project which operated in Botswana from 2014 – 2020. Starting in 2021, EpiC expanded its support to address broader community needs by incorporating activities from another FHI 360 project, the Accelerating Progress in Communities (APC 2.0) program, which was implemented in Botswana from 2019-2021. EpiC is dedicated to achieving and maintaining HIV epidemic control and provides strategic technical assistance (TA) and direct service delivery (DSD) to break through barriers to 95-95-95 and promote self-reliant management of national HIV programs by improving HIV case-finding, prevention, and treatment programming, and most recently COVID programming.
Job Summary:
The Senior Finance Officer (SFO) is part of the Finance and Admin team reporting toFinance and Administration Manager. The SFO will work with the Finance and Administration Manager and other team members to provide support to the Country Office team. The primary responsibility of the SFO is to ensure all financial processes follow standard procedures for accurate scheduled flow of all expenditures, related reports, and audit documentation for the project. This position will work with the Grants Officer development of sub-awards with local partners conducting pre-award assessments and assist to monitor the financial aspects of grant agreements to ensure compliance to PEPFAR and USAID rules and regulations.
Accountabilities:
Ensure timely closure and submission of monthly financial and accounting reports and any other specifically required financial reports, such as quarterly pipelines to HQ.
Review payments to ensure documentation and process are in line with FHI 360 cost principal requirements.
Review accounting transactions to ensure that charge codes are in agreement with the organizations chart of accounts and approved project codes, prior to posting into the accounting system.
Review payments vouchers are properly filed with all supporting documents for completeness and accuracy and ensure compliance with the cost principles
Support the development of country office budgets for program activities working closely with programs team.
Monitor projects expenditure through monthly financial pipeline analyses
Coordinate the year end expenditure reporting for PEPFAR funded projects.
Conduct the reconciliation in relation to balance sheet and banks; resolve any identified and outstanding issues
Responsible for country office cash flow management through weekly cash requests
Conduct pre-award assessments for prospective sub-recipients
Assist in the development of sub-awardee budgets and provide capacity building technical assistance to sub-awardees
Ensure adherence to the sub-recipients monitoring plan and compliance tracker through regular site visits to check compliance, follow-up on special award conditions, and provide technical assistance.
Support the subrecipients' capacity building strategy through training and mentorship.
Partake in the procurement committee meetings; pre-qualified vendor list, above threshold procurements.
Coordinate with the Finance and Admin Manager for audits and assist in ensuring that the audit recommendations are effectively implemented.
Assist in training non-finance staff on accounting rules and regulations, organization policies and amendments.
Review quarterly VAT claims before submission and annual VAT reports to the funder; manage the VAT tracker.
Perform any other lawful duties as assigned including provision of backup to the Finance & Admin Manager.
Senior Finance Officer Job Vacancy at FHI 360
Applied Knowledge & Skills:
Applies expert knowledge of current federal, state and local government programs. Applies expert level technical and administrative knowledge of the rules and regulations in the subject area and defends analyses and recommendations relating to a variety of issues
Has a thorough knowledge of external regulations as well as internal corporate policies and procedures
Proficient knowledge of Generally Accepted Accounting Principles and Internal Control Fundamentals
Budget monitoring and general ledger skills
Knowledge of generally accepted accounting, budgeting and fiscal control theory and practices.
Excellent oral and written communication skills.
Excellent quantitative and analytical skills.
Strong critical thinking and problem solving skills.
Demonstrated project and organizational skills.
Relevant software skills including automated accounting software, database spreadsheets and Management Information Systems.
Resourceful through technology, research skills, and relationship building among several organization teams and units and professional organizations to resolve problems and initiate enhancements.
Ability to motivate and work well with others.
With minimal supervision, manage high volume of workflow efficiently.
Ability to interpret financial information and reports.
Ability to work collaboratively, productively and sensitively within a multidiscipline, multicultural and multigender environment.
Problem Solving & Impact:
Analyzes complex technical matters involving existing and emerging issues pertaining to finances and makes recommendations from the analysis.
Recommends and/or takes corrective action when necessary based on acquired knowledge and observation of best practices.
Has influence on the overall objectives and long-range goals of the organization.
Erroneous decisions or failure to achieve objectives would normally have a serious effect upon the administration of the organization.
Ability to handle financial and quantitative information with accuracy and precision; resourceful in gathering, verifying and analyzing financial data as well as experience with computer spreadsheets.
Ability to respond to inquiries independently and follow-up on requests in an efficient manner.
Senior Finance Officer Job Vacancy at FHI 360
Supervision Given/Received:
Supervise the Finance & Admin Assistant and the Assistant Finance Officer
Work is performed with minimal direction. Participates in determining objectives of assignment.
Plans schedules and arranges own activities in accomplishing objectives.
Work is reviewed upon completion for adequacy in meeting objectives.
Implements departmental work plans and provides input for performance reviews.
Education:
Bachelors degree in Accounting or Finance with at least 5-7 years or Masters degree with at least 3-5 years or an equivalent qualification and experience.
Experience:
Typically requires a minimum of 5 years of progressively responsible accounting, finance and operational management experience
Familiarity and experience with USAID/PEPFAR-funded programs/ with U.S. government rules and regulations in an international NGO environment desirable.
Experience applying U.S. Government grants, contracting and auditing standards as they apply to effective management of multi-year funds
Proven experience in transferring knowledge into operational plan with clients collaboration and sustainable buy- in.
Substantial experience using computerized financial information systems.
Articulate, professional and able to communicate in a clear, positive manner with clients and staff.
Must be able to read, write, and speak fluent English; fluent in host country language as appropriate.
Demonstrated team leader experience in finance, auditing or accounting department preferred.
Typical Physical Demands:
Typical office environment.
Ability to spend long hours looking at computer screen and doing repetitive work on a keyboard.
Ability to sit and stand for extended periods of time.
Ability to lift/move up to 5 lbs.
Technology to be Used:
Personal Computer/Laptop, Microsoft applications (i.e., Office 365, SharePoint, Skype/Zoom/Teams), cell phone/mobile technology, and standard office equipment.
Travel Requirements:
This job posting summarizes the main duties of the job. It neither prescribes nor restricts the exact tasks that may be assigned to carry out these duties. This document should not be construed in any way to represent a contract of employment. Management reserves the right to review and revise this document at any time.
FHI 360 is an equal opportunity and affirmative action employer
whereby we do not engage in practices that discriminate against any person employed or seeking employment based on race, color, religion, sex, sexual orientation, gender identity, national or ethnic origin, age, marital status, physical or mental disability, protected Veteran status, or any other characteristic protected under applicable law.
FHI 360 will consider for employment all qualified applicants, including those with criminal histories, in a manner consistent with the requirements of applicable state and local laws.
FHI 360 fosters the strength and health of its workforce through a competitive benefits package, professional development and policies and programs that support a healthy work/life balance. Join our global workforce to make a positive difference for others — and yourself.
Please click here to continue searching FHI 360's Career Portal.