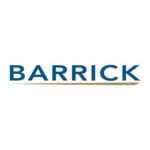 Website Barrick – Bulyanhulu Gold Mine LTD
Bulyanhulu is a narrow-vein gold mine containing gold, silver and copper mineralisation in sulphides.
Service Data Clerk Job Vacancy at Barrick – Bulyanhulu Gold Mine LTD

JOB ADVERT –SERVICE DATA CLERK (01 VACANCY)
Position Description
Bulyanhulu Gold Mine is seeking to recruit a Service Data Clerk to join and grow our team.
Join our exceptional team and embody Barrick's core values as you work with us. We are in search of individuals who can champion Barrick's DNA by:
Communicating Honestly, Transparently, and Acting with Integrity
Exhibiting a Results-Driven approach
Delivering solutions that are Fit for Purpose
Dedicating themselves to Building a Sustainable Legacy
Taking Responsibility and being Accountable
Committing to Zero Harm
Cultivating strong and meaningful Partnerships
If you're ready to contribute to our world-class team while embracing these values, we encourage you to apply and become a valued member of our diverse workforce.
Responsibilities:
Ensure safe work practices, i.e., attending compulsory safety courses and meetings, use of required PPE, incident/accident reporting and ensuring total adherence to all Safety, Occupational Health and Environmental Policies, as well as other relevant policies, procedures and guidelines.
Monitor the Execution of the work of pertaining to critical information that must be recorded for future references.
Achieve the department and organizational objectives.
Coordinate & organize all Maintenance spare parts required at workshop.
To ensure proper scheduling of planned jobs for caring out Preventive maintenance
Verify all completed work orders are confirmed on the system for the previous shift.
To coordinate with the Planners and Supervisors to ensure timely completed of
Reporting status of all Breakdowns and Preventive Maintenance.
To review, verify, follow up & return completed on all raised work order.
Provide materials, Tools, Service & Equipment through requisition & Stores.
Achieve departmental & organizational objectives.
Continual improvement initiatives & cost control measures
Continual improvement initiative and cost control measures
Assist Maintenance Planner & Supervisors all Planning activities parts.
Sound and correct understanding of equipment reliability and scheduling
High standards in the use of Microsoft Office
Qualification requirements: 
Diploma in Mechanical or Electrical Engineering
Skills / knowledge requirements:
Ability to work in underground environment
Good strong communication skill
Ability to work under pressure.
Sound computer and writing skills.
High standards in the use of Excel Spread sheets.
Good knowledge of SAP management system
Ability to read and understand Machinery Manuals including Parts/Technical and Schematics
Sound and correct understanding of equipment reliability and scheduling
Experience and competencies needed:
Minimum of 3 years' experience in Maintenance Planning/Scheduling
Microsoft office experience in using SAP will be added advantage
Service Data Clerk Job Vacancy at Barrick – Bulyanhulu Gold Mine LTD
What We Can Offer You:
A comprehensive compensation package including bonuses and site-specific benefits.
The ability to make a difference and lasting impact.
Work in a dynamic, collaborative, progressive, and high-performing team
Opportunities to grow and learn with industry colleagues.
Access to a variety of career opportunities across the organization
We are committed to a safe work environment sending every person home safe and healthy every day and leaving a sustainable legacy on our host communities.