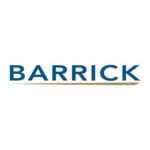 Website Barrick – Bulyanhulu Gold Mine LTD
Bulyanhulu is a narrow-vein gold mine containing gold, silver and copper mineralisation in sulphides.
Specialist – Tax Job Vacancy at Barrick – Bulyanhulu Gold Mine LTD
Dar Es Salaam Region, Tanzania, United Republic of
Job Description
JOB ADVERT –     TAX SPECIALIST     (01 VACANCY)
POSITION DESCRIPTION:
Bulyanhulu Gold Mine is seeking to recruit Tax Specialist to join our team. The successful candidate for this position is expected to align to the Barrick DNA and ensure supervision and oversee Tax Management for Barrick Tanzania entities to ensure Effective Tax Compliance, manage relationship with internal and external stakeholders and ensure no tax exposure to the Barrick companies in Tanzania.
Reporting to: Tax Manager
RESPONSIBILITIES:
Monthly preparation of Value Added Tax (VAT) returns and Withholding Tax Returns
Ensure prompt payment of the taxes, duties and levies such as Withholding Tax, VAT, Service Levy
Preparation of month- end reports and quarterly reports
Perform monthly Tax Accounts Reconciliation such as VAT and Withholding Tax
Reconciliation to General Ledger balances
Compliance with Sarbanes-Oxley (SOX) Audits
Quarterly review of contributions made to National Social Security Fund (NSSF) to ensure prompt application of refund claims
Preparation of Monthly update of Sustainability Reports
Monthly update of the Tax Contribution Reports
Oversee audits of VAT refunds with the auditors on monthly basis
Ensure prompt application of VAT refunds claims with the TRA and manage VAT refunds audits by the TRA.
Assist with the TRA audits including prompt provision of information and response to queries from the TRA.
 Follow up with TRA and any other government agencies for outstanding tax issues
Assist with preparation of Tanzania Extractive Industries Transparency Initiative (TEITI) reports
 Assist with any other government related audits such as Mining Commission
Work closely with other departments such as Supply Chain, Account Payable, Legal, HR to ensure tax compliance.
Prompt communication to different departments within Barrick on tax changes
 Supervise tax visits to the mines from different Government Departments
QUALIFICATION REQUIREMENTS:                                                                            
Graduate Degree in Taxation, Accounting or Law,
Professional qualification in Accounting/Taxation/Law.
EXPERIENCE REQUIREMENTS:
Minimum 3-4 years of experience in Finance or Tax Management
SAP knowledge will be added advantage
Specialist – Tax Job Vacancy at Barrick – Bulyanhulu Gold Mine LTD
SKILLS / KNOWLEDGE REQUIREMENTS:
Fluent in Microsoft Office
Effective Communication
 Interpersonal Skills
About Us
Our mission is to be the world's most valued gold and copper mining business. We are committed to partnering with our host countries and communities to transform their natural resources into tangible benefits and mutual prosperity.
With operating mines and projects in 18 countries, Barrick's highly diversified workforce is drawn almost entirely from our host nations and equipped with world-class skills. We set the gold standard in sustainability by embedding environmental, social and economic considerations into all of our business decisions.
The company's shares trade on the New York Stock Exchange under the symbol GOLD and on the Toronto Stock Exchange under the symbol ABX. Learn more at www.barrick.com or follow us on LinkedIn.
About the Team
Bulyanhulu is situated in north-west Tanzania, in the Kahama district of the Shinyanga region, approximately 55 kilometres south of Lake Victoria and 150 kilometres southwest of the city of Mwanza.
Bulyanhulu is a narrow-vein gold mine containing gold, silver and copper mineralisation in sulphides. The mineralisation of Bulyanhulu is associated with a number of steeply-dipping veins. Bulyanhulu commenced commercial production in 2001.