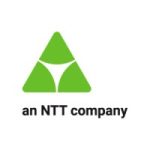 Website Dimension Data
Dimension Data is a company specialising in information technology services
Technical Architect- Secure Infrastructure Job Vacancy at Dimension Data
NTT is a leading global IT solutions and services organisation that brings together people, data and things to create a better and more sustainable future.
In today's 'iNTTerconnected' world, connections matter more now than ever. By bringing together talented people, world-class technology partners and emerging innovators, we help our clients solve some of the world's most significant technological, business and societal challenges.
With people at the heart of our success, NTT is committed to attracting and growing the best talent and providing an environment where everyone feels they can belong and their contribution matters.
Want to be a part of our team?
Dimension Data is a proud member of the NTT Group, a global IT powerhouse headquartered in Japan. As part of NTT, we deliver a wide range of IT services and solutions to clients around the world. Although the Dimension Data brand was retired in some parts of the world in 2019, it remains well recognized in the Middle East and Africa. Join us and become part of the NTT family as we continue to provide innovative solutions that help our clients achieve their business objectives.
The primary objective of this position is to collaborate with the relevant internal stakeholders in the GTM/Business Unit and region to ensure the country achievement of client-led, business value solutions. They will take responsibility for creating business value for clients through our portfolio and the successful execution of the strategy within their specific country.
The Technical Architect displays an excellent level of technical knowledge, combined with commercial acumen, business strategy skills, and knowledge of solution models and market trends as well as in-depth understanding of Cybersecurity. This role will generate demand by assisting clients to identify and qualify current needs. They effectively articulate how the intelligent Cybersecurity GTM can add value through its products and services solutions offerings
Working at NTT
Assist with the creation of the strategy for their practice that will enable continuous integration and continuous delivery.
Owns and optimizes the solution portfolio investment for the owned business solutions for their clients, aligning with the business strategies and priorities.
Identify and create demand for solutions that drive sales and ensure the financial viability for deployment, preparing and reviewing cost estimates.
Assist with the facilitation of regular practitioner or delivery training activities on relevant topics and subject matter.
Work with relevant stakeholders to assist with the documentation of the formal plan of record including business outcomes, release plan, investment plan, resource plan, assumptions, risks and issues.
Participate in solution design reviews to ensure capacity to provide the solution and the profitability to the business, whilst ensuring client requirements are met.
Assist with the development the service level agreements (SLA) and conduct the required reviews to ensure deliverables are met.
Implement standards and tools for new solution architecture and recommend improvement changes to delivery frameworks that will promote and establish a reliable and competitive practice.
Focus on continuous improvement in quality delivery.
Identify market requirements for current and future products or solutions by conducting market research supported by client engagement sessions.
Technical Architect- Secure Infrastructure Job Vacancy at Dimension Data
Qualifications and Experience
Bachelor's degree in technology or business Field
At least 4 Years relevant experience in a Cybersecurity and related technologies sales/pre-sales role
2-3 years of infrastructure, endpoint or application security implementation experience
Relevant vendor and industry certifications in Security at Professional or Expert level, e.g. Cisco, Check Point, Fortinet, Palo Alto, CISSP/CISM.
Working knowledge of cloud security technologies, e.g. Microsoft Azure Security Fundamentals, AWS Security, would be advantageous.
Working knowledge of Enterprise Architecture methodologies (e.g. ISO 27001, SABSA, TOGAF, ITIL, COBIT, etc.) would be advantageous.
Experience presenting technical solutions to technical and non-technical audiences.
Thorough experience in multi-vendor Security products and understanding of industry best
practices.
Client engagement and development consulting experience
Previous experience in technical proposal writing
Business development experience
What will make you a good fit for the role?
Equal Opportunity Employer
NTT is proud to be an Equal Opportunity Employer with a global culture that embraces diversity. We are committed to providing an environment free of unfair discrimination and harassment. We do not discriminate based on age, race, color, sex, religion, national origin, disability, pregnancy, marital status, sexual orientation, gender reassignment, veteran status, or other protected category
Join our growing global team and accelerate your career with us. Apply today.
A career at NTT means:
Being part of a global pioneer – where you gain exposure to our Fortune 500 clients and world-leading global technology partners and work with a network of over 40,000 smart and diverse colleagues across 57 countries, delivering services in over 200 countries.
Being at the forefront of cutting-edge technology – backed with a 150-year heritage of using technology for good. With 40% of the world's internet traffic running on our network and where Emoji were first invented, you can be proud of the group's many new 'firsts'.
Making a difference – by doing meaningful work that helps to shape the future for our clients, and across industries and communities around the world.
Being your best self – in a progressive 'Connected Working' environment that promotes flexibility, connection and wellbeing. Where diversity and different perspectives are embraced to ensure equal opportunities for all.
Having ongoing opportunities to own and develop your career – with a personal and professional development plan and access to the broadest learning offerings in the industry.
How to Apply :