Full Time
Applications have closed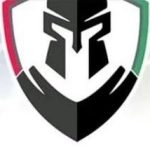 Website KeboGuard Security Co. Ltd
KeboGuard Security Company Ltd in Arusha, Tanzania.
Technician Job Vacancy at KeboGuard Security Co. Ltd
We Hiring! JOIN OUR TEAM.
TECHNICIAN FOR CCTV, ELECTRIC FENCES, GATE AUTOMATION AND ALARMS
RESPONSIBILITIES:
Maintain and install alarms. access control and CCTV.
Integrate and perform networking/programming of CCTV and access control systems.
Automation/integration of different technologies,
Maintenance, fault-finding and programming of the following:
– Access control.
– Booms and turnstiles.
– Gate automation.
– Alarm systems.
– Electric fencing.
– IP and analogue CCTV systems.
– Networking
– Wireless networking and integration ( point-to-point and point-to-multipoint radio links)
– Software programming of alarms/systems. Manage asset registers and stock control.
– Project manage installations on site.
– Manage on-site installation of various products.
– Diagnose and fault-find software and hardware related issues.
– Hardware and preventative maintenance and servicing.
– Install network and cabling.
– Provide customer support.
– Diagnose technical problems and determine solutions.
– Compile service reports.
View also: Tradesperson 1- Electrician Job Vacancy at Geita Gold Mining Ltd
Technician Job Vacancy at KeboGuard Security Co. Ltd
REQUIREMENTS:
Minimum 2 years' relevant technical experience.
Valid (clean) driver's license.
Clear ITC and criminal record.
PSIRA registered.
Flexibility and willingness to work until the job is complete.
Willingness to assist in an emergency when required (including weekends and holidays).
How to Apply :
Read : Why it is Important to always Update your CV to Match the Job Description.
CVS & Cover Letter Should Be Sent Through hr@keboguard.ac.tz

KEBOGUARD SECURITY COMPANY LTD .
TASO Grounds – Themi
Plot No. 55/15 and 55/16
Njiro Area, Arusha.
Apply Before 30th April 2023.