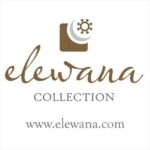 Website Elewana Afrika (T) Ltd
The Elewana Collection of 16 boutique lodges, camps and hotels is known for its unique accommodations in iconic locations across Kenya and Tanzania
Trainees Job Vacancies at Elewana Afrika (T) Ltd
TRAINEE ADVERT
At Elewana Afrika (T) Limited, we:
o Deliver an unforgettable experience for each of our guests and do so at every opportunity.

o  Respect the Elewana Brand Values and demonstrate these in our daily working life.

o   work as One Team and support each other in everything we do.

o   take pride in ourselves and in the brand that we represent.

o  Treat guests and colleagues with dignity and respect, as everyone is important.

o   never say 'no' to our guests.
Applications are now being accepted for the following trainee advert at Elewana Afrika (T) Ltd:
Position title:         Trainees
Reporting to:          Head of All Departments and/or General Manager
Duty station:            Bush Properties
Position summary:We are searching for an enthusiastic self-starter to join our Elewana Trainee Program.  As an Elewana Trainee,  you will gain valuable hands-on experience in various departments of our luxury hotels and lodges, from Front – of – House operations to culinary arts and beyond. Our aim is to equip young Tanzanians with the skills and knowledge necessary to succeed in the dynamic and fast-paced hospitality industry. Trainees are students who have just completed a degree/ Diploma/ Certificate and are transitioning into the workplace. Trainees' responsibilities depend on their industry, but they are generally guided by a senior staff member as they learn and train.They should have a degree / Diploma / Certificate related to the work they are being trained in.
Experience & Education:
Degree / Diploma/ Certificate in Hospitality Management or Culinary Arts or relevant field.
Previous work experience is not necessary, but may be advantageous.
Excellent written and verbal communication skills.
A positive attitude and a growth mindset.
Equal Training Opportunity:
Elewana Afrika provides equal opportunity and fair and equitable treatment in training to all people without regards to race, colour, religion, gender, tribe, age, disability, political affiliation, national origin, or marital status.
Trainees Job Vacancies at Elewana Afrika (T) Ltd
Application:
Please submit your application by e-mail to training@sopalodges.com quoting Trainee in the email header no later than 6th November, 2023 with a detailed CV & covering letter, demonstrating how your skills and experience make you the ideal candidate for this training programme.
Confidentiality assured. Only shortlisted candidates will be contacted
Read : Free Cover Letter Sample for Internship / Graduate Trainee Job Application