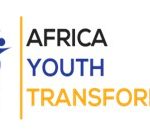 Website Tanzania Emerging Youth Awards (TEYA)
Tanzania Emerging Youth Awards Initiative . Its a program under Africa Youth Transformation Tanzania
Volunteering Opportunities at Tanzania Emerging Youth Awards (TEYA)
Tanzania Emerging Youth Awards (TEYA) Call for Project Volunteers
1. Logistics and Administration Lead
2. Resource Mobilization & Partnership Lead
3. Engagement, Content and Research Lead
4. Public Relation and Marketing Lead
About Africa Youth Transformation
Africa Youth Transformation (AYT) is a growing youth led organization, non-partisan, not for profit, non-governmental [NGO] founded in the year 2018 and got registered by the Ministry of community Development, Gender and children in July 19, 2019, to work as Non- Governmental Organization; focusing on promoting economic and social justice, peace, as well as improve youth friendly access to education, health and community engagement in order to alleviate poverty in Tanzania.
Being a youth organization in Tanzania, AYT core programs are designed to contribute in solutions and aspirations of youth agenda. Most of its programs are centred in awareness raising, advocacy, research and analysis, Empowerment, and engagements reaching more youth through various programs and partnerships with other youth stakeholders.
About Tanzania Emerging Youth Awards Initiative
TEYA is a creative youth-friendly platform that create space for youth to dialogue, learn, showcase their initiative and highlight young people's success stories; through this platform, we also acknowledge young people who have done tremendous work to solve community challenge and contribute towards Tanzania's development. Thus, AYT through Tanzania Emerging Youth Awards Initiative has used a quick-win approach that youth love, as is striving at ensuring youth initiatives and work efforts are recognized and uplifted.
As part of commemoration for international youth day (IYD) which aim to celebrate, recognize and mainstream young peoples' voices, actions, and initiatives, as well as their meaningful, universal and equitable engagement the 2023 Tanzania Emerging Youth Awards (TEYA) will enhance and scale up by creating and sharing opportunities and connecting youth with business legibility potentials, network and to showcase their work.
About Job
Africa Youth Transformation Tanzania under its program Tanzania Emerging Youth Awards Initiative is recruiting volunteers who has impactful work with young people. They will be responsible for supporting the development and managing day to day work of Tanzania Emerging Youth Awards Initiative; that will hold various activities such as presidential youth forum, youth expo symposium and exhibitions, TEYA grand ceremony, Trainings and coaching. Their activities will include supporting research and development, communication materials development, marketing of the event, forge partnerships with various stakeholders, managing and reviewing nominations, trainings and facilitating, co designing of activities and approaches, managing logistics and administration issues, media engagement and event preparations.
An ideal candidate for this role will have experience in leading successful social impact projects, including a familiarity with design, entrepreneurship/business, Project/Event Management and impact initiatives. A self-starting, self-driven minded person with a desire to support young people, taking the initiative to the higher stages, bring transformation and sustainability aspect. We are open to candidates who have diverse or non-traditional professional backgrounds, but who have the experience, innovative spirit and passion to spearhead this exciting youth initiative based on the role applying.
Roles and Responsibilities
Supporting day to day activities under your role towards achieving TEYA objectives.
Support resource mobilization and stakeholder's engagement to make event successful.
Engaging direct with all nominees selected in supporting them with trainings, screening, communications, mentorship and profiling their works.
Taking charge in logistics preparations and administrative work such as letters, concept note delivery, identifying of vendors and event planning.
Development of MEL system to capture data receive, monitoring the progress and learnings.
Supporting communications, marketing and branding activities this include media engagement and content creation.
Ensure all documentation is in place including report writing for the events.
Support research activities for development of TEYA initiatives.
Lead preparations and implementation for the TEYA initiative activities.
Support recruitment and identification of TEYA 2023 nominees, judges and brand ambassadors.
Leading and designing of event program, training materials and contents.
Volunteering Opportunities at Tanzania Emerging Youth Awards (TEYA)
KNOWLEDGE, EXPERIENCE & CAPABILITIES
2-4 years of work experience on social impact and youth initiatives with vast experience in event management.
A background in project management, event management and fundraising, social
entrepreneurship, partnership management, youth engagement, marketing and branding, research and development.
Prior leadership role in training, event management, running program around social
entrepreneurship or youth programming or social impact initiatives
Experience with:
o Mentoring or coaching youth
o Working across disciplines to develop new programming
o Creativity and Innovative interventions o Resource Mobilization and Partnership o Public speaking and event hosting
Experience around youth employment/economic inclusion
Prior experience or knowledge working within an accelerator program or social impact program
Familiarity with human-centered design/design thinking methodology
A motivated leader who has the experience and confidence to drive changes and self- control
A person who is responsible, passionate and have relevant skills to support the role
you're applying for.
Good communication skills and must have a laptop to support his/her work remotely or at the office.
Good writing skills and report writing.
A resident of Tanzania with fluency in both English and Swahili
Can Be student enrolled last year, graduate in either Diploma, Bachelor or Master's
level , young professional
A person should base in Dar es Salaam with flexibility working
How to Apply:
All candidates who meet the criteria outlined as above are encouraged to send their
CVs/Resumes and cover letter in one PDF to: ayttanzania@gmail.com not later than
22nd May 2023
Only shortlisted applicants will be contacted for interview and screening.
NB: This position is open for Local only, volunteering role, supported financially based on the resources mobilized, ready to commit 2-3 days per week from May – September 2023.