Full Time
Applications have closed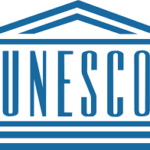 Website UNESCO
The United Nations Educational, Scientific and Cultural Organization.
Assistant Project Officer (Cluster Coordinator) Job Vacancy at UNESCO
OVERVIEW
Parent Sector : Field Office
Duty Station: Dar-es-Salaam
Classification of duty station: [[filter12]]
Standard Duration of Assignement : [[filter13]]
Job Family: Education
Type of contract : Non Staff
Level : Level 3
Duration of contract : From 7 to 11 months
Recruitment open to : Internal and external candidates
Application Deadline (Midnight Paris Time) : 30/4/2023
UNESCO Core Values: Commitment to the Organization, Integrity, Respect for Diversity, Professionalism
OVERVIEW OF THE FUNCTIONS OF THE POST
The position falls under the overall authority of the UNESCO Dar es Salaam Head of Office and Representative, and the direct supervision of the National Professional Officer – Education for Health and Well-being (EHW). The Assistant Project Officer (Cluster Coordinator) will be responsible for the effective planning, implementation and monitoring of the Education for Health and Wellbeing interventions at cluster level, specifically, the "Our Rights, Our Lives, Our Future" (O3 Plus) Programme and the UBRAF supported interventions. Working closely with EHW Country Team, s/he will be responsible for day-today program management and assist in monitoring the impact of program to enhance the organisation's credibility and brand. Under the Cluster approach the incumbent will be based in Iringa (at a lead university or college participating in the project). A Cluster comprises minimum two institutions in the same geographic location i.e., district or region. There will be dual reporting and accountability for the Cluster Coordinator, between UNESCO and host university.
Long Description
The incumbent will specifically:
Working directly with university and college authorities, support the planning, implementation, and monitoring of the O3 Plus project at cluster level.
Support the capacity building of the Higher and Tertiary Education Institutions (HTEIs) to deliver quality and effective CSE through online platform, trained health care workers, lecturers, tutors, and peer educators/counselors.
Facilitate capacity strengthening of campus health facilities to offer a trusted standard package of youth-friendly health services for students, along with sustained referral mechanisms to specialist care and support services as needed.
Long Description
Re-invigorate university/campuses existing structures to ensure students have access to comprehensive SRHR information and services through strengthening collaboration between HTEIs and relevant ministries and other partners.
Support the development, implementation and effective enforcement of laws and policies to protect students from sexual and gender-based violence that they may encounter in and around campus.
Contribute to the establishment of a knowledge-sharing platform, providing an opportunity for institutions to collaborate, network, share knowledge and provide collective suggestions on issues related to health and well-being, practice and programs and evidence-based research.
Establish cluster-level working groups including staff/senior leadership, student representation and active Civil Society Organization (CSO) service providers.
Long Description
Lead the compilation of SRH/CSE/GBV innovations, stories of change and lesson learnings for sharing in relevant country and regional forum and platforms.
Coordinate CSE/SRH monthly and quarterly work plan review meetings at cluster level.
Ensure timely narrative and financial reporting on project and budget portfolio falling under the incumbent's responsibility, both within UNESCO and to external donors as appropriate.
Support operations research, monitoring & evaluation around CSE/SRH for young people in tertiary institutions to enhance evidence-based planning and implementation of programmes.
Any other duties as may be reasonably required by UNESCO and HTEIs leadership.
Assistant Project Officer (Cluster Coordinator) Job Vacancy at UNESCO
COMPETENCIES (Core / Managerial)
Accountability (C)
Communication (C)
Innovation (C)
Knowledge sharing and continuous improvement (C)
Planning and organizing (C)
Results focus (C)
Teamwork (C)
–
REQUIRED QUALIFICATIONS
A university degree in Public Health, Education, or relevant Social Sciences.
At least three (3) years of professional work experience in coordinating, implementing, and monitoring projects on sexual and reproductive health, Gender Based Violence Prevention, HIV and AIDS programs for young people.
Experience in working with higher & tertiary education institutions, government ministries, development partners and UN Agencies
Strong knowledge of the context of higher & tertiary education and health delivery system in Tanzania.
Professional knowledge and experience on adolescent sexual and reproductive health, including GBV, CSE, HIV and AIDS programming.
Strong interpersonal skills and experience in partnership building.
Excellent written and oral communication skills including excellent writing skills.
Track record in programme coordination, ability to manage budgets and report on implementation.
Familiar with UNESCO's key roles within the UNAIDS division of labor and familiarity with UN Country Joint Program on AIDS.
Excellent organizational, networking and partnership building skills.
Ability to design, work and execute tasks independently with thoroughness, care and method.
Good computer and other IT skills including proficiency in MS office packages.
Ability to work under pressure, flexibility, and adaptability to work schedules and priorities according to workload, emergencies and deadlines.
Excellent knowledge of English (oral and written).
Excellent knowledge and fluency in Kiswahili language
See also: TAMISEMI 21,200 Teaching and Health staff Jobs – How to Apply
SELECTION AND RECRUITMENT PROCESS
Please note that all candidates must complete an on-line application and provide complete and accurate information. To apply, please visit the UNESCO careers website. No modifications can be made to the application submitted.
The evaluation of candidates is based on the criteria in the vacancy notice, and may include tests and/or assessments, as well as a competency-based interview.
UNESCO uses communication technologies such as video or teleconference, e-mail correspondence, etc. for the assessment and evaluation of candidates.
Please note that only selected candidates will be further contacted and candidates in the final selection step will be subject to reference checks based on the information provided.
Footer
UNESCO recalls that paramount consideration in the appointment of staff members shall be the necessity of securing the highest standards of efficiency, technical competence and integrity. UNESCO applies a zero-tolerance policy against all forms of harassment. UNESCO is committed to achieving and sustaining equitable and diverse geographical distribution, as well as gender parity among its staff members in all categories and at all grades. Furthermore, UNESCO is committed to achieving workforce diversity in terms of gender, nationality and culture. Candidates from non- and under-represented Member States (last update here) are particularly welcome and strongly encouraged to apply. Individuals from minority groups and indigenous groups and persons with disabilities are equally encouraged to apply. All applications will be treated with the highest level of confidentiality. Worldwide mobility is required for staff members appointed to international posts.
UNESCO does not charge a fee at any stage of the recruitment process.
How to Apply :